The 4 Most Popular Theories About What THAT Cryptic Snake Video On Taylor Swift's Social Media Accounts Actually Means
22 August 2017, 14:47 | Updated: 4 December 2017, 11:10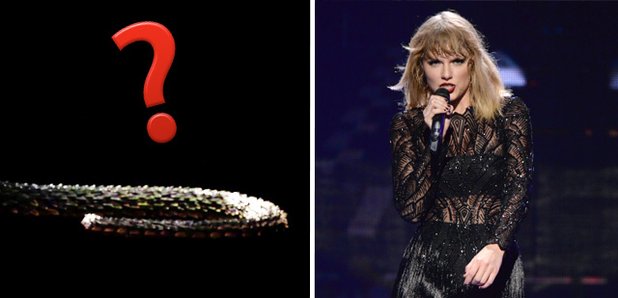 We reckon we've cracked the mystery... kinda.
We were never in doubt that when Taylor Swift was going to make her comeback, it was going to be done in Style (excuse the Swift-y pun), she was going to fill that Blank Space and Shake [It] Off her time away.
We wonder if she's putting the Bad Blood to one side and is proving to the world that she is Better Than Revenge with her latest social media posts.
> Taylor Swift MIA: 7 Legit(ish) Theories To Explain Where The Popstar Has Disappeared To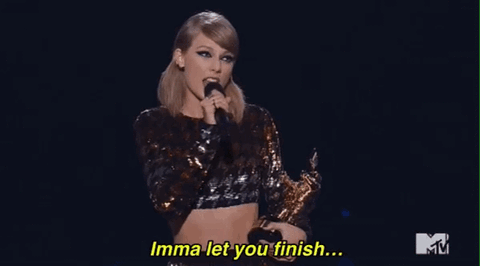 What we're trying to say is TAYLOR. SWIFT. IS. BACK.
In what form, we have no idea because all we currently have from her is a weird crackly video of some form of dragon or snake thing.
After wiping her social media accounts last week, the singer shared a dark clip of a snake on Monday 21st August which prompted fans to fully freak out and wonder what she's up to.
Here's the current favourite fan theories:
1. Is Taylor Swift About To Drop Her New Album?
Based on Taylor's normal album-release schedule, it's likely that we'll be getting new music very soon. We would imagine that it will have a darker tone given everything that she's been through since her fifth album, '1989'.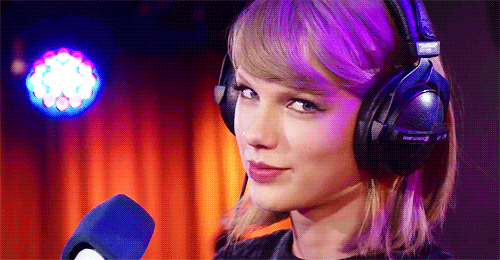 2. Will Taylor Swift Perform With Katy Perry At The VMA's?
Alongside hosting the show, Katy Perry is also a confirmed performer at the 2017 VMA's. It is possible that if Taylor Swift has new music coming that she could make a surprise appearance - but will that appearance be during Katy Perry's set?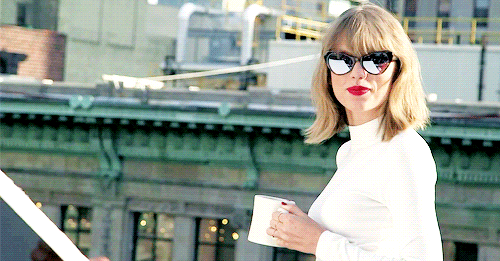 3. Will Taylor Swift Appear In Katy Perry's New Music Video?
On the same day as Taylor's mysterious snake appeared, Katy also shared a clip of her upcoming music video for song, 'Swish Swish' - the song which is reportedly about Taylor Swift.
Katy accompanied the clip with the caption "Countdown To Catastrophe"… is it a coincidence that Taylor was Catastrophe in Bad Blood?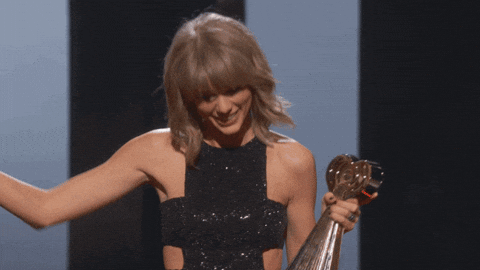 4. What Is Taylor Swift's New Album Going To Be Called?
When her social media first blacked out, a lot of people jumped on this pretty impressive fan theory that her new album would be called Eclipse.
Why? Well...
She blacked out her social media channels and website, just like what happens during an eclipse.
There was a total eclipse across the entirety of the USA for the first time in 99 years on 21st August 2017, the same day that Taylor posted the mysterious video.
An eclipse also often symbolises new beginnings and a cleanse so perhaps Taylor is trying to rid herself of all the negativity.
AND FINALLY. Some Swifties went super FBI and noticed that all the colour schemes on her tumblr are space related.

Disclaimer: As massive Taylor Swift fans, we'll basically buy into any fan theories so we're completely living for these right now.
Incase you needed a reminder, here's the famous snake video...