Move Over Squiggle Brows, Santa Brows Is The New Trend You Need This Christmas
23 November 2017, 17:39 | Updated: 4 December 2017, 11:10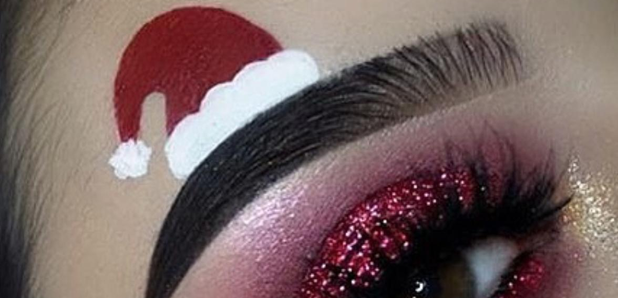 Go forth and sleigh your eyebrows.
Another day another eyebrow trend, but this one's a good'un, promise.
If you're looking for a way to switch up your Christmas make up look this year then we've got you covered.
Enter the Santa brow.
The Santa brow is inspired by the big man himself (obvs) and it involves colouring your brows red and white like Santa's hat. And if you're not quite keen on going about your business with bright red eyebrows you could always opt for the subtle version which involves leaving your eyebrows as they are with a mini hat drawn on top.
Your eyebrows are guaranteed to sleigh.
If we still haven't sold you on this you could always just coat your brows in glitter so you can go forth and get your shine on. Here's a look at some snazzy eyebrow looks to get you feeling festive.
Merry Christmas (in advance) ya filthy animals.
> Want more festive makeup ideas? Download our snazzy new app for more