An Exciting New Emoji Update's On The Way & You'll Wanna Use Some Of These ASAP
23 March 2017, 11:49 | Updated: 4 December 2017, 11:10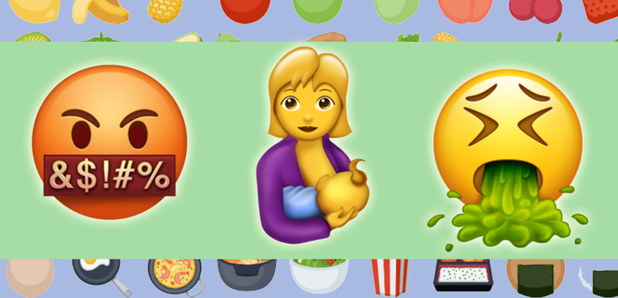 We are gonna be using some of these A LOT!
Yes, we all know that emojis are part of our every day lives now. We can barely send a message to anyone without including at least one!
So every time there's an emoji update, naturally we get just a little bit excited.
One website called Emojipedia offers a regular insight into what we can expect from each new emoji update and this new one looks seriously magical.
Candidates for new emoji coming in June with Emoji 5.0 include dinosaurs, breastfeeding mum, dumplings and a UFO https://t.co/9qEMouCv27 pic.twitter.com/aFehHH98FS

— Luke Appleby (@lukeappleby) March 22, 2017
Whilst the emojis look perfectly ready to be installed and used on our iPhone's right now, they're only at the candidate stage and may not be included in the final update at all.
Some of them are really good though and have to make it through - who wouldn't want a pretzel emoji, right!?
Bit chilly? Scarf, Gloves, and Coat are included in draft Emoji 5.0; planned for release this year. pic.twitter.com/zrGZOfbUKv

— Emojipedia (@Emojipedia) March 14, 2017
Zombie is a candidate for inclusion in Unicode 10.0; currently listed in draft Emoji 5.0 for release this year https://t.co/UoygJ2D3Jo pic.twitter.com/pVAYJB2iKv

— Emojipedia (@Emojipedia) February 16, 2017
The beard is back. Coming in 2017 https://t.co/5t4H597tZn pic.twitter.com/OFNnChZifq

— Emojipedia (@Emojipedia) January 17, 2017
Out of all the potential new emojis, we're pretty sure that we'd be using the 'shh face' the most - especially knowing what some of our whatsapp group chats can end up like!
Which one is your favourite?
You may also like...