#FAIL! We PROMISE You'll Cringe At The Most Embarrassing Moments Of 2016...
22 December 2016, 15:35 | Updated: 4 December 2017, 11:10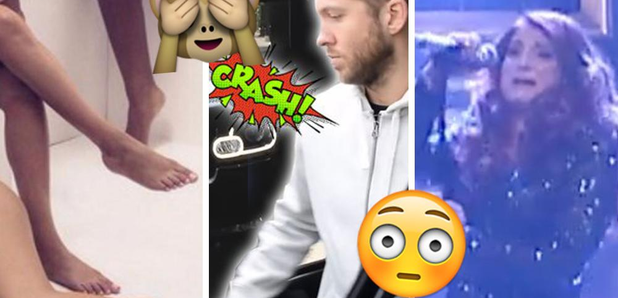 Feeling pretty embarrassed about something you've done recently? Then you're in luck because these are a WHOLE lot worse...
Celebrities are basically the definition of perfect. They can do no wrong, can they? No. Seriously. Can they?!
2016 has been a pretty eventful year, and (luckily for us) most of those events have been pretty damn cringe-worthy for the stars. Check these out... If you can make it through them without wincing too hard.
When Justin Bieber slipped on-stage... Again.
He's known for his incredible dance moves; those insane vocals and - most importantly - falling over on stage. But what can you expect when you're dancing in a puddle of water? At least it wasn't in front of THOUSANDS of people during his 'Purpose' tour. Oh wait...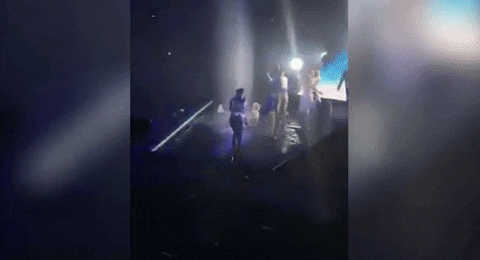 When YouTuber SprinkleOfGlitter revealed her less-than-okay dating fail.
While chatting to Roman, Louise Pentland gave us all a confidence boost, because we knew we couldn't have a worse date than this. Now we could explain it to you, but we're just gonna let you watch it and endure the cringing for yourself! You're welcome.
When Selena Gomez had a wee wardrobe malfunction.
It's a girl's worst nightmare. You're wearing your sweetest dress and a gust of wind blows right up the slit in the gown. At least it didn't look like she was going commando during her strut. Oh wait...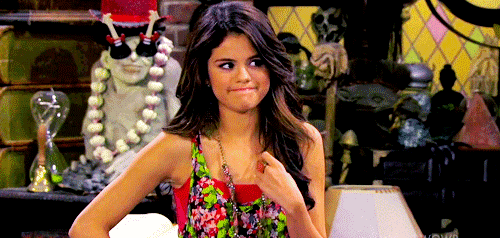 When Meghan Trainor twirled and SLAMMED to the ground.
Meghan Trainor is one of the world's biggest stars with some of the world's biggest tunes. She was performing her hit new single and while doing a sexy, sultry dance, her ankle gave way and she plummeted to the ground. At least it wasn't on Jimmy Fallon's show for ALL to see. Oh wait...
When Conor McGregor didn't quite know how reading worked.
Okay, maybe this was a sly dig at Mayweather, but we're intent on believing that it was just a suave, sexy Instagram snap gone horribly wrong. We're not quite sure the real reason as to why the fighter's reading upside down. All we wanna say is ɹǝʌǝu ǝƃuɐɥɔ 'ɹouoƆ.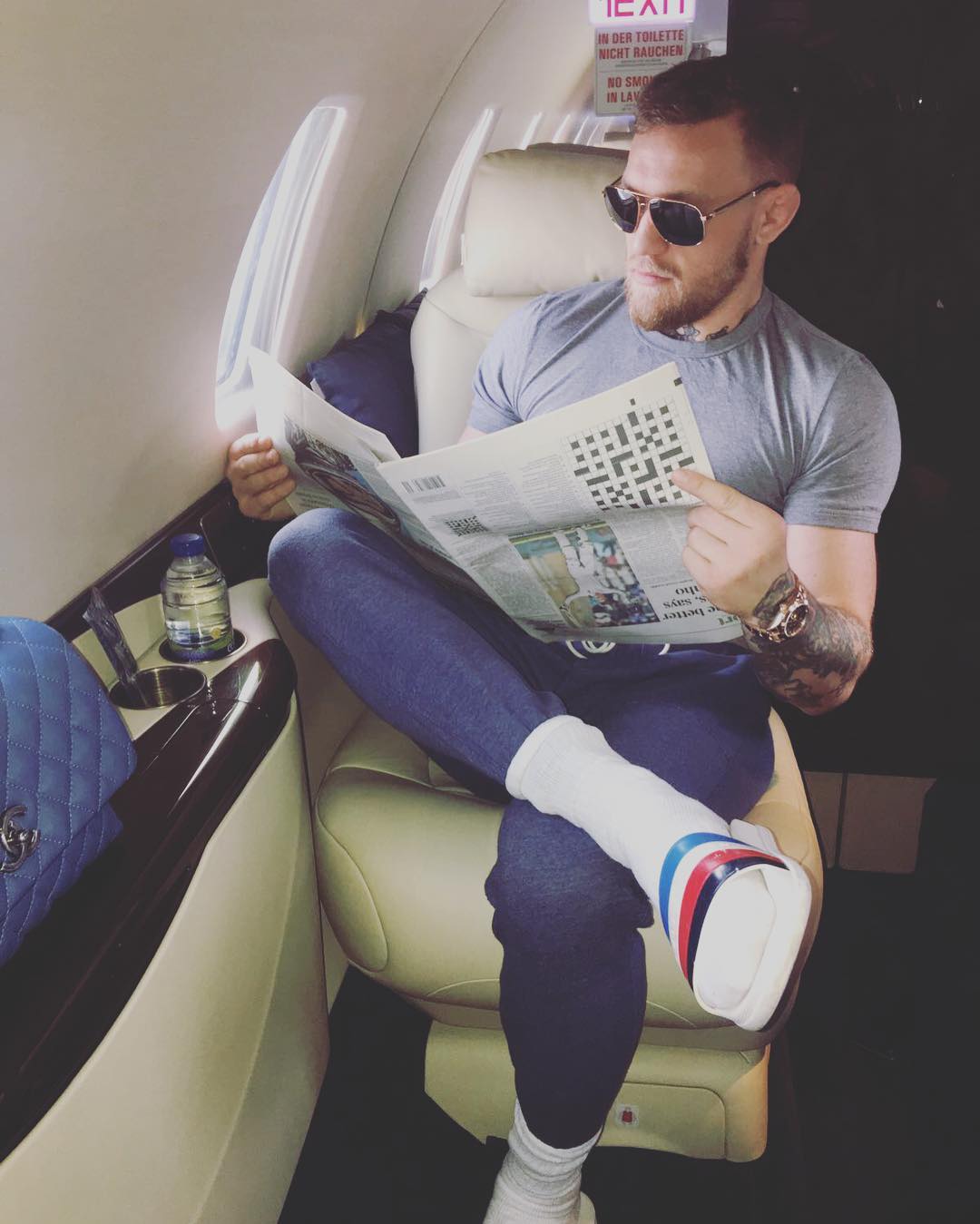 Pic: Instagram
When Scott Disick failed to promote someone's product.
With celebrities endorsing items every day, it's no surprise that reality TV's most recognisable face, Scott Disick was asked to promote Boo Tea Shake. The only problem? He copied and pasted the entire email message, reading "Here you go, at 4pm est, write the below: 'Keeping up the summer workout routine with my morning @booteauk protein shake!'" At least it didn't go out to his 16million followers. Oh wait...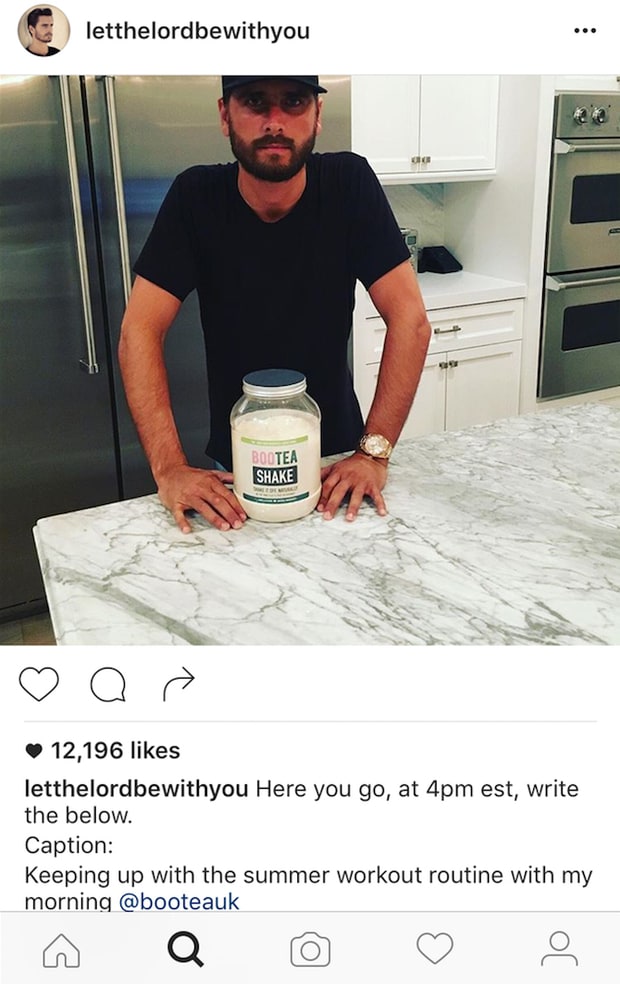 Pic: Instagram
When Calvin Harris reversed his new motor into a wall to make a discreet getaway.
While trying to escape the paparazzi, the 'This Is What You Came For' megastar tried to sneak out the back of him gym, all sneaky and stealthy. He just lost his ninja-like prowess when he reversed his car straight into a wall. At least someone wasn't filming the entire thing. Oh wait...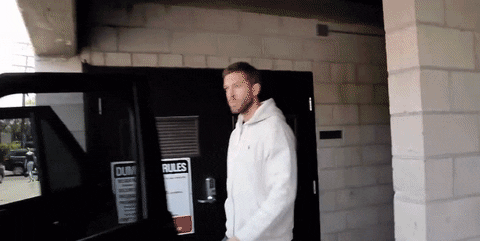 When Adele's card was rejected.
You read that right. Actual Adele. The record-breaking, arena-selling, multi-millionaire-making Adele. Her card was rejected when she went to pick up a few items from H&M. At least it wasn't ADELE who was rejected. Oh wait...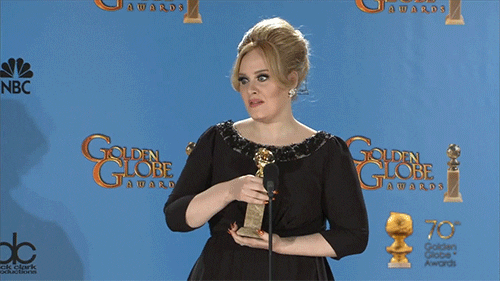 When Tom Hiddleston wore this...
Do we need to say anything else? At least the likes of Robert Downey, Jr. didn't rip him for it. Oh wait...
When someone made a great job of Photoshopping Fifth Harmony.
It's never a compliment when someone says you have two left feet. It's certainly not a compliment when someone goes out of their way to Photoshop Ally Brooke's feet to give her two ones. At list it wasn't the cover of Billboard magazine. Oh wait...
@AllyBrooke happy birthday to you and your two right feet #HappyBirthdayAllyBrooke pic.twitter.com/7RfJCcrmR6

— Shania Loves Joe (@HumbleSugg) July 7, 2016
When Jason Derulo COMPLETELY messed up which town he was in.
Nothing says 'live concert' like the opener "HELLO, [Insert name of town here]". Someone should have probably told Jason that, when he welcomed Worcester fans to Wolverhampton. At least he... Y'know what? That one's pretty embarrassing as it is. We can't make it any worse for him!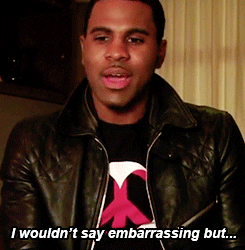 You May Also Like...