Disney's VERY NSFW 'Cards Against Humanity' Will Destroy Your Childhood In 3, 2, 1...
10 July 2017, 11:59 | Updated: 4 December 2017, 11:10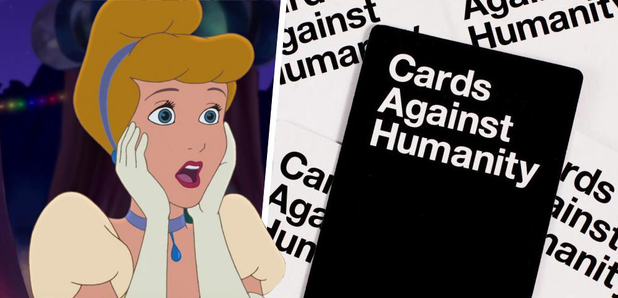 We'll never watch 'The Lion King' in the same way.
Have you ever been to a house-party and not played 'Cards Against Humanity'? If you answer anything but "no", you're probably lying.
It's about to escalate real quickly when you see the gaming company have released their own Disney version of 'Cards Against Humanity', which will hit you right in the childhood.
> What Ended Rita Ora's Last Relationship? "Dat Ass" Apparently, In Our Very Own Game Of 'Cards Against Humanity'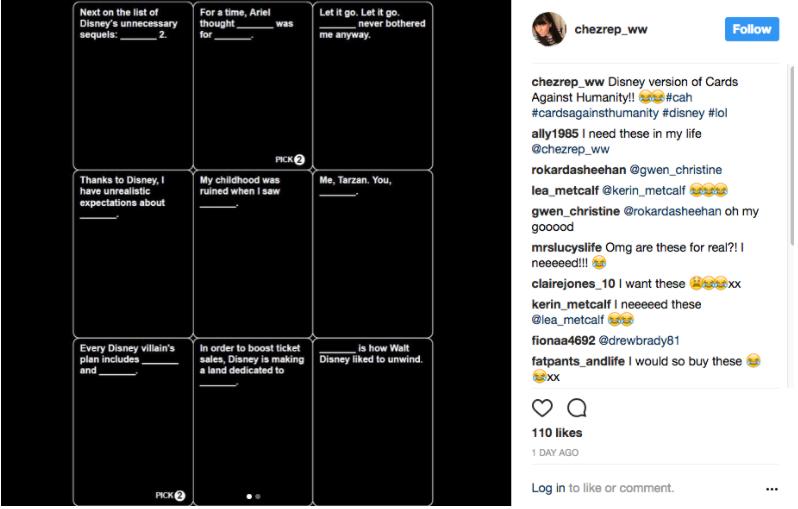 Pic: Instagram
One eagle-eyed fan managed to grab a shot of some of the proposed cards, and upload them to Instagram, but it has since been swiftly deleted.
Expect possibilities like "My childhood was ruined when I saw ____." and "For a time, Ariel thought ____ was for ____." We won't even get started on the responses, which include - wait for it - Donald D*ck. (We'd have mentioned a lot more, but chances are we'd have lost our jobs just for beginning to type them.)
Even though it's Disney, don't expect to play this with your nephew and niece. I can't imagine it will do too well for them getting to sleep at night.
> Download Our App Now To Control The Tunes You Wanna Hear!
Now let's get some Disney light back in our lives to cleanse ourselves of that, shall we?