"This Is Wrong" - David Beckham Jumps To Defend Himself After Being Trolled Online For Kissing His Kids
3 July 2017, 10:21 | Updated: 4 December 2017, 11:10
Can someone PLEASE explain how this is "sick"?!
Half of us wanna be with David Beckham. The other half of us wanna be David Beckham. He's a bona fide legend.
So when we saw he was getting abused on Instagram for showing affection to his kids, we didn't even know where to begin...
> David Beckham Hilariously Mugged Off His Son, Brooklyn Beckham, In Front Of 9 Million Fans!
The football star sparked a debate, when he posted a snap of him kissing his daughter, Harper Seven Beckham, on the lips. Despite generating nearly two million likes, it also was the subject to a lot of criticism.
Captioned as "Kiss for Daddy", David's photograph saw his followers leave hateful comments such as "Tbh kissing your daughter on the lips is a little weird.. yes it is" and even a lot of derogatory, rude phrases.
> WATCH: Can You Beat Brooklyn Beckham In Our Challenging Quiz About 'The Beckhams'?
While a lot of David's fans rallied together to support him, he approached a newspaper to say "I kiss all my kids on the lips. Brooklyn maybe not. Brooklyn's 18, he might find that a little bit strange.
"But I'm very affectionate with the kids. It's how I was brought up and Victoria, and it's how we are with our children. We want to show our kids love and we protect them, look after them, and support them, and we're very affectionate with them."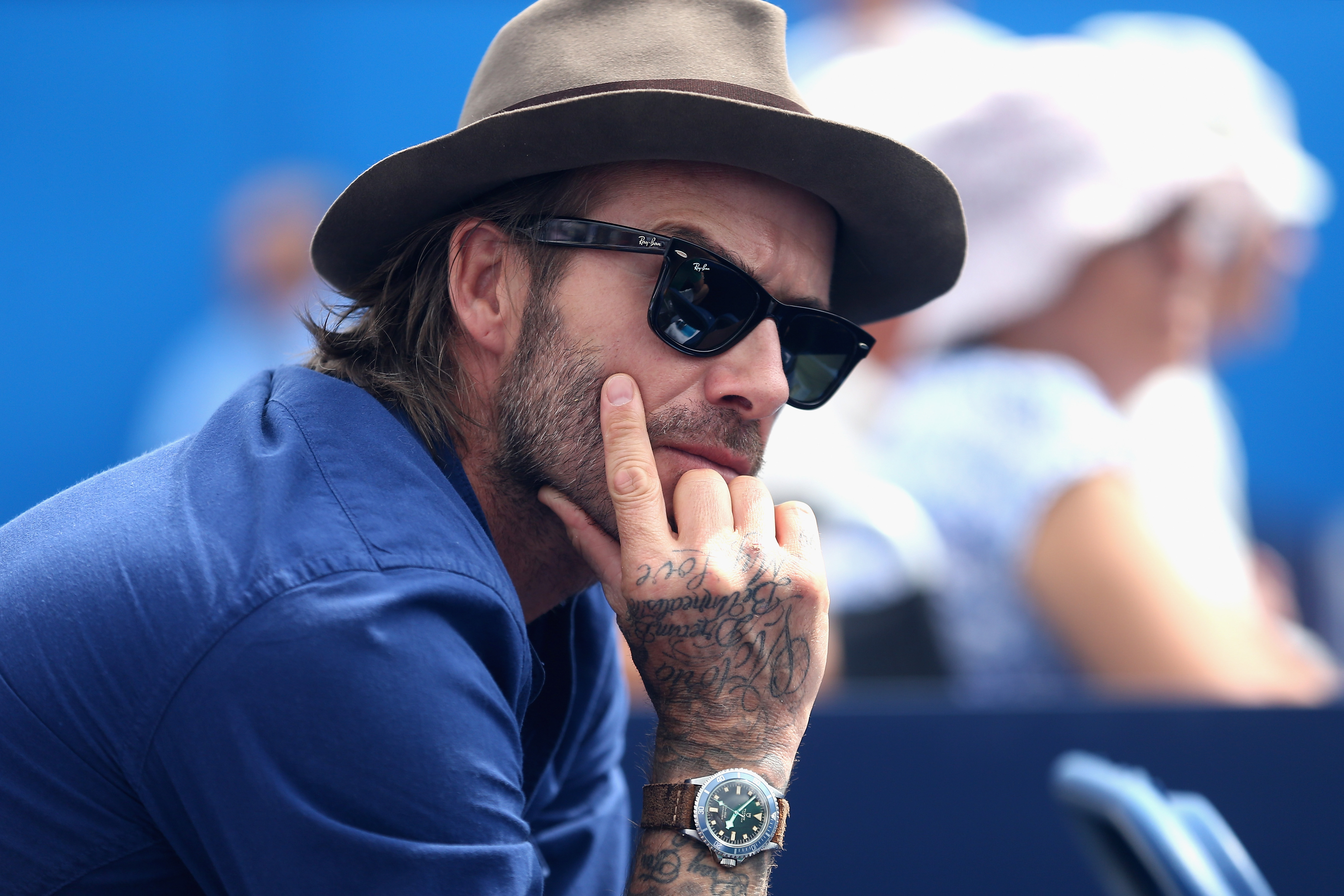 Pic: Getty
It's literally all kicking off because a Dad loves his kids. *eye roll x 1,000*.
> Download Our App To Catch Up On All Of The Latest Celebrity Gossip!
Brooklyn Beckham is using his photography skills for good - by reuniting Oasis. #HERO.