12 Old School Party Classics To Get You Ready For The Weekend
2 April 2015, 06:00 | Updated: 4 December 2017, 11:10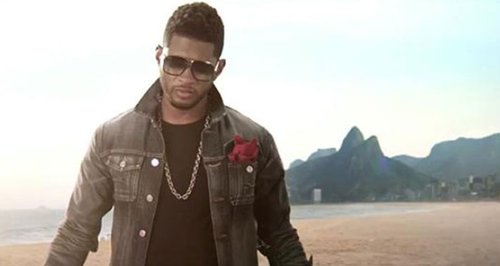 The weekend is here people! Start the celebrations early with the 13 best songs guaranteed to get your house party pumping!
'When Love Takes Over' - David Guetta & Kelly Rowland
Take one of the world's biggest DJs, throw in vocals from one-third of the world's most successful RnB girl group and you've got a tune that is guaranteed to get the party started!
'Let's Go' - Calvin Harris feat. Ne-Yo
An EDM heavyweight mixing with an RnB superstar, a guaranteed recipe for success! This is one track guaranteed to get you jumping and get the blood pumping.
'Starships' - Nicki Minaj
As long as you're not DRESSED like Nicki Minaj, it's totally acceptable to sing and dance to this to your heart's content.
'Scream' - Usher
Just wait until you get on the dancefloor and lose your voice shouting "YEAAAAAAAH!!". It's gonna happen!
'Show Me Love' - Robin S
25. That's how old this song is! If this song was a person it could rent a car by now! But despite its age, it's still an absolute tune that will get the crowds screaming along.
'Waiting All Night' - Rudimental feat. Ella Eyre
Because nobody likes to sit still, we had to throw some D&B in to the mix! Rudimental's biggest hit also introduced us to the amazing Ella Eyre, so we're very grateful.
'Without You' - David Guetta feat. Usher
Another classic that you won't be able to stay still for. David Guetta's collaboration with Usher might be 4 years old, but it still sounds as amazing as the first time we heard it. A definite modern classic.
'I Gotta Feelin'' - Black Eyed Peas
You know the night's gonna be a good, good night whenever this BEP classic comes on!
> New Music Releases: The Hottest New Tracks To Stream & Download
'Bootylicious' - Destiny's Child
"I DON'T THINK YOU CAN HANDLE THIS!" No, we definitely can't, especially when dancing to this turns in to a Zumba class. Achey thighs and bums are guaranteed the morning after.
'Miami 2 Ibiza' - Swedish House Mafia feat. Tinie Tempah
"ACTION!" You can't have a decent weekend without a bit of house, so who better to provide than the Swedish House Mafia? Their Tinie Tempah collaboration was one of their best tracks before they broke up and headed their separate ways.
'Put Your Hands Up For Detroit' - Fedde Le Grand
Another classic from the naughties, pretty much guaranteed to get you doing some sort of strange robotic dance moves. Need some inspiration? Just watch the (slightly creepy) video...
'We Found Love' - Rihanna feat. Calvin Harris
What party would be complete without some RiRi? There were so many Rihanna tracks we could have picked, but the Calvin Harris produced 'We Found Love' is definitely the one you need to get everyone screaming 'ooa ooa'! (Yeah, you know the noise!)