This Councilman Was Sworn Into Office Holding Captain America's Shield Because Why The Hell Not
1 February 2017, 11:37 | Updated: 4 December 2017, 11:10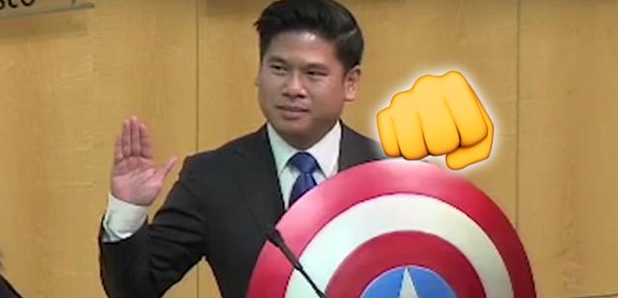 This could only get better if the women swearing him in was dressed up as the incredible Hulk.
When a man reaches the peak of his career goals, he begins to feel a little invincible. If you needed anymore evidence to support this then look no further than Lan Diep, a newly sworn in Californian councilman.
After the meeting, the proud comic book fan revealed that Cap stands for the "kinds of things I strive for: equal justice, fair play and democracy." That's got to be both the most super-hero and badass thing any councilman has ever said.
Houston born Diep has been recognized by presidents Barack Obama and George H. W. Bush, after moving to Mississippi to help people affected by the BP oil spill. YES, he's an actual super-hero.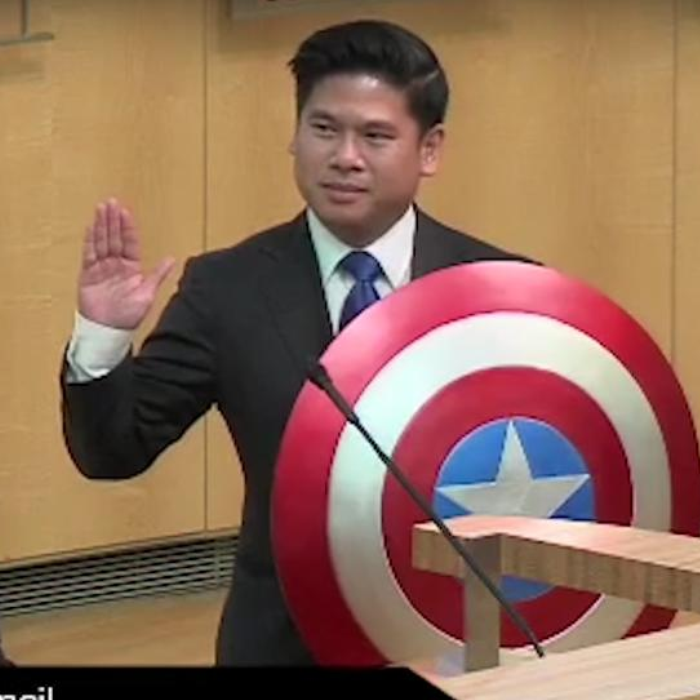 PIC:Inverse/YouTube
If he wanted to make a real statement though, we'd have suggested he appear as Black Widow. Nothing wrong with a little skin tight leather within the workplace right?
You may also like...