WATCH: The Avengers Sing 'Uptown Funk' Viral Parody... This Is 'Ultron Funk'!
18 May 2015, 12:00
Ultron Funk - Avengers Age of Ultron Song Parody
03:43
Watch Iron Man and Black Widow taking on Bruno and Mark Ronson's dance-heavy music video!
Everyone's been LOVING The Avengers lately, after the launch of the second movie Age Of Ultron, and now it seems they're in the celebrating mood, 'Uptown Funk' style!
YouTube star Angie Griffin has taken on the role of Scarlett Johansson's Black Widow for a HILARIOUS parody of the likes of Iron Man, Thor and Captain America covering Bruno Mars and Mark Ronson's megahit.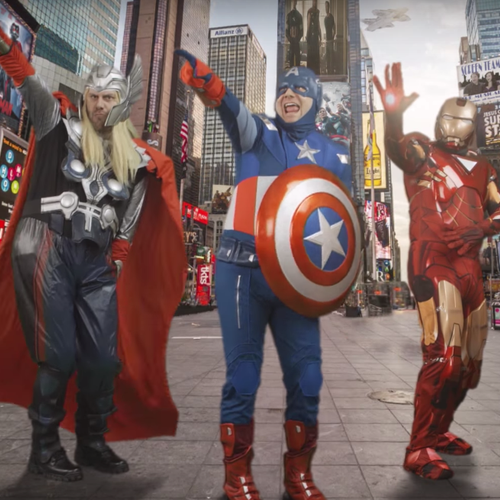 As viral parodies go… it doesn't get much bigger than the characters of the BIGGEST movie of 2015 taking on one of the biggest songs of the year! #LoveIt
You may also like...
WATCH: The Best Stage Falls EVER!