Stop Being That Annoying Person Who Pushes Past People In The Cinema With This Handy App Which Will Tell You The Best Time For A Toilet Break
4 August 2017, 16:33 | Updated: 4 December 2017, 11:10
Well, this is handy.
Are you that annoying person in the cinema who brings in a plate of nachos? Or even the person who sits in the middle of the row, only for it to get to a crucial part of the film, to then push out past everyone else to go to the bathroom?
Well, you can minimise the annoyance now with a fancy new app which will let you know when the best time to go to the loo is.
> James Bond Will Return In November 2019 & Here's The 6 People In The Running To Play The Secret Agent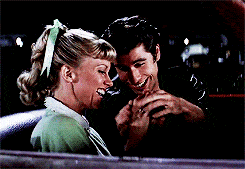 Obviously, it's also handy to know that you won't miss anything crucial in the film too, but just think of the comfort of your fellow cinema goers.
The app, RunPee, is a free app which is dedicated to telling you about the times during a movie which are ideal for a toilet break.
How does it work? Well, the RunPee team goes to the earliest possible showing of the film so that the app is always up to date.
Each movie on the app will then include several "recommended peetimes" which you're notified by via vibration in your pocket, and even comes complete with the exact quote you're looking out for. It'll also tell you the approximate time window so you know how long you have.
THANK YOU, UNIVERSE.
"In A Heartbeat" is a animated short film that will get you right in the feels.