16 GIFs To Help Get You In The Festive Christmas Spirit!
3 December 2014, 13:27 | Updated: 4 December 2017, 11:10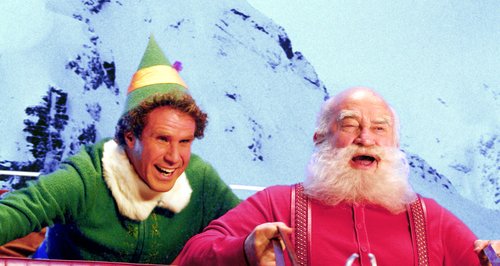 Just TRY not heading out to your nearest department store and lapping up all the best of the festivities after checking out some of these amazing Christmas GIFs...
It's December, and we're officially feeling the holiday spirit with the countdown Christmas having begun.
So, to help spread the festive cheer, and just as a general excuse to sit looking at Christmas GIFs all afternoon... here are 16 of our favourites, sure to get even the biggest Grinches into the holiday spirit...
Riding an elevator in December ALWAYS gives us the urge to do this...
IT LOOKS LIKE A CHRISTMAS TREE, LOOK!!
Streets with lights impressive enough to drag you out of the house even on the chilliest of nights, just to go see!
Those moments when strangers wish you a Merry Christmas! And MEAN it. It's like a verbal hug.
Sometimes you just need to let your inner child run free in the snow... you're NEVER too old (although make sure to pack a change of clothing, unless you want a soggy bottom).
'Tis the season to be jolly' and darn right adorable, as we enjoy pop's finest spreading some Christmas cheer....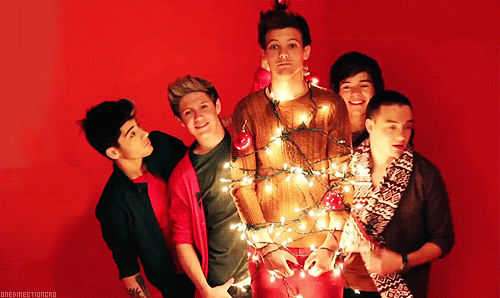 Christmas telly is coming! So there's really no need to leave your house across Christmas and New Year with classics like this popping up...
If you thought the One Direction GIF was #adorbs? Well check out THIS guy! It's Christmas, therefore it's totally ok to decorate your pets (to a point)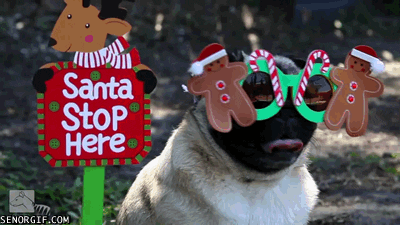 Secret santa! A stress and a joy, depending on who you end up getting!
When you're not the one having to cook Christmas dinner... Sorry in advance to our families!

The atrocious Christmas jumpers are back... everyone owns at least one. Thankfully they're getting a bit better these days...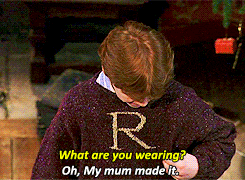 Creating your very own Santa's grotto as you dust off the Christmas decorations
The Doctor Who Christmas Special, who DOESN'T look forward to The Doctor in a Xmas jumper, Cybermen taking over the city and dramatic cliff hangers?!
MARSHMALLOWS AND HOT CHOCOLATE wrapped up in a Christmas mug. HEAVEN!
There'll be parodies and Christmas specials galore! No one cares what they look like, it's Christmas and you SHOULD dress up like a sexy cracker!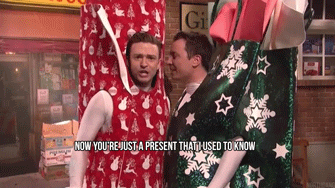 Remember to take advantage of all the FREE festive fun, and go find your own Harry Styles on the ice...
You May Also Like…