Chrissy Teigen Is Expecting A Baby And John Legend Wants Maury To Prove That The Child Is His
22 November 2017, 11:33 | Updated: 4 December 2017, 11:10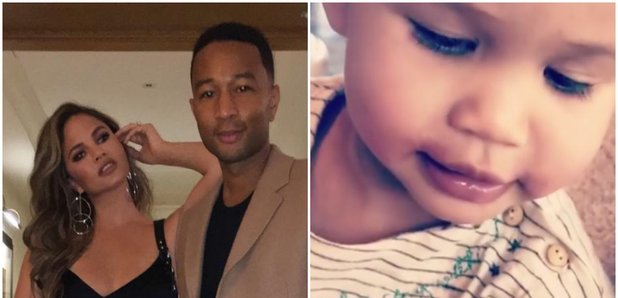 "It's John's!"
Chrissy Teigen and John Legend are banter central so of course their baby announcement would be nothing less than banter-rific.
The pair who are already parents to one-year-old Luna revealed the news in the most chilled but cutest way by using little Luna to announce the happy news.
In a video posted on Instagram by Chrissy, captioned: "It's John's!", the 31-year-old asks the toddler: "Luna, what's in here?" before she sweetly replies: "Beebee. Bae. Bae" as she points at her mum's belly.
Not missing a beat, John Legend dived in his wife's comments and cheekily wrote: "Maury will have the final word on this" giving us all the lols.
The proud dad-to-be (again) then went on Twitter to share the good news simply captioning a link to the video alongside two baby emojis and two love hearts. Ahh, bliss.
November 21, 2017
Congratulations guys!