Chloe Khan Had A Meltdown & Sacked Her Make Up Artist On Insta After She Did Such A Bad Job
11 August 2017, 12:07 | Updated: 4 December 2017, 11:10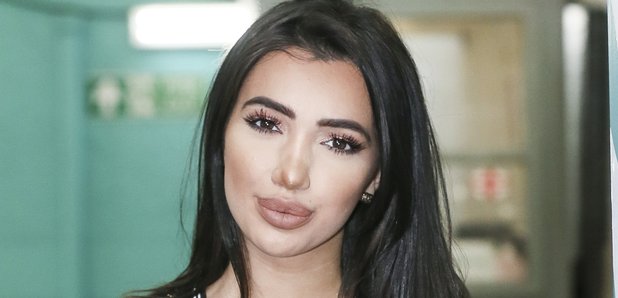 That's… that's not how you contour.
We've all had those moments where we've done our make up in less than ideal lighting and been horrified how it looks on photos, so we kind of feel for Chloe Khan right now…
The reality star had a total meltdown on Instagram after her make up artist did a total bodge job on her face after turning up late and having to do her make up in the car.
She told her followers, "I'm absolutely gutted about how I looked today. So y'all can chill with the shit DMs, I already know. It's not her fault but it's traffic but I was let down last min with make-up artist and then we had to do it in the car.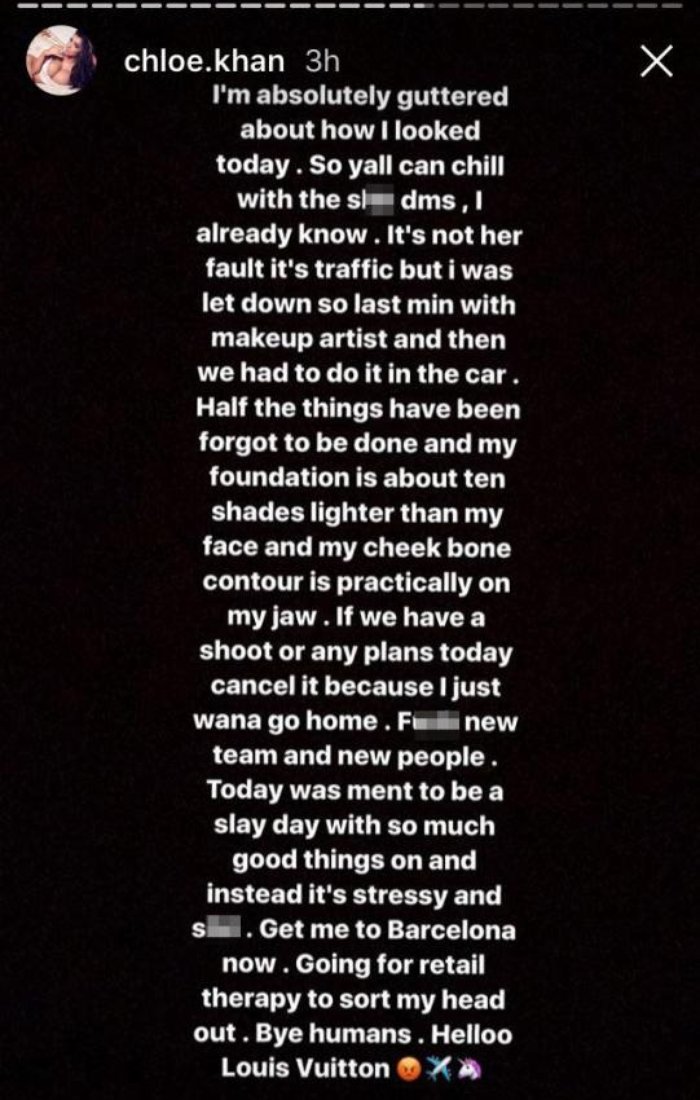 "Half the things have been forgot to be done and my foundation is about ten shades lighter than my face and my cheek bone contour is practically on my jaw. If we have a shoot or any plans today cancel it because I just wanna go home."
It affected her so much Chloe even went so far as to sack her make up artist, explaining, "F**k new team and new people. Today was meant to be a slay day with so much good things on and instead it's stressy and s**t."
She had been on This Morning to talk about her bodged nose job which has left her unable to breathe properly, and she took to Instagram to thank her fans for supporting her after posting her rant.
She told them, "Thanks guys. I'm getting some nice DMs as well now which I really appreciate. I understand what people are saying if they think I'm being a drama queen. The problem is that years ago I looked like absolute s**t on TV.
"So the thing is now, I don't really do that much TV. Yeah I do things now and again. But when I do, I have to look good otherwise I get killed on social media, on everywhere.
"I'm not on Geordie Shore. I'm not on TOWIE. If I look s**t today, I don't have a chance to look good tomorrow. Do you understand? I just can't look s**t.
"It's annoying. It was last minute. I had a make-up artist booked but found out when she was already meant to be there that she wasn't going to get there until I had to leave so we had to do it in the car. It's just s**t. I really like the girl and I don't want to put her on blast but the make-up was really bad.
"The other thing is as well is that I don't really care what people say. If I think I look banging I don't care what people say. But if I know I look like s**t and then people are picking on my insecurities."