Chloe Ferry Reveals She Nearly Killed Sam Scott During Some Bedroom Action On Ex On The Beach!
20 July 2017, 13:45 | Updated: 4 December 2017, 11:10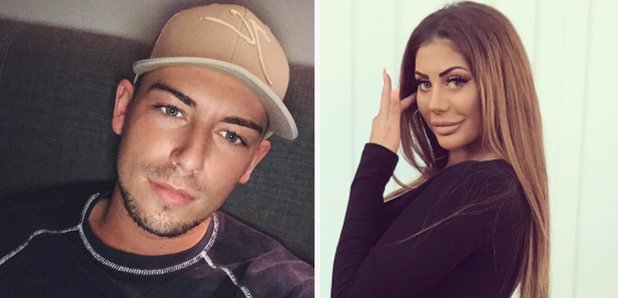 This sounds properly terrifying to be fair!
Chloe Ferry is no stranger to doing some pretty naughty things on TV in Geordie Shore but one romp you won't get to see is when she nearly killed Sam Scott in the bedroom on Ex On The Beach!
The couple have been on and off and revealed that during filming, Sam ended up having an asthma attack during some bedroom antics – and they had to hunt for his inhaler in the nude!
Chloe revealed to a tabloid, "You don't see it on the show, but it was really scary, we thought he was going to die. We couldn't find his inhaler anywhere so we just had to sit and wait for him to get it under control."
Sam added, "We were running around the room naked, desperately looking for my inhaler, it was actually pretty embarrassing."
Thankfully he was alright – but that certainly makes for a memorable night, if for all the wrong reasons!
Chloe also opened up about having body confidence issues while appearing on Ex On The Beach as she hadn't had a chance to work out after her last stint on Geordie Shore. She explained, "I didn't have time to lose weight. I literally felt so ugly. I haven't had time in ages, so I feel so fat. All the girls were skinny and had big boobs.
"It's just too hard to keep healthy when you're filming because you're just out all the time and then you're hungover and all you want is greasy food."