Chloe Ferry & Sam Gowland Are Convinced The World Is FLAT & We Just Don't Know What To Say
21 May 2018, 10:53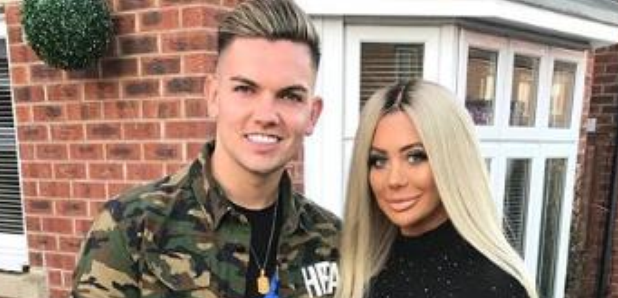 Just… no.
We're used to weird and random things coming out of the mouths of Geordie Shore stars, but this has to be the oddest yet – Chloe Ferry and Sam Gowland have decided to argue with the laws of science and claim the world is in fact FLAT.
WATCH: Charlotte Crosby's Instagram Rant At Body Shamers Has Divided Opinion
Yep, according to Sam and Chloe's logic, some of the world's most respected scientists are wrong and the world isn't round as we all believed, but is in fact flat because you don't fly 'downwards' to get to Australia.
Sam told the Daily Star, "They say the world is a circle but I think it's flat. For instance, when has anyone ever walked or flew and suddenly gone down? That never happens. Even when you go to Australia you go straight along."
Chloe added, "I think the scientists are lying. They lie. The world is not round."
To be fair to him, Sam does make a compelling argument, explaining, "I'm being deadly serious... if the world was round then when you flew to Australia you'd have to go at a downward angle. But it doesn't.
"Also, if the world was round then when you came back from Australia you could just carry on round. But you don't...you go back the way you came, through Thailand. It's weird that when you're in Australia that you're upside down, but you're also stood up."
And Sam revealed that he has only just found out that the world actually moves, explaining, "Recently, someone told me the world turns – I wondered why I was always dizzy!
"Other people say the Earth goes around the sun… but I think they're talking s**t. I've always thought the clouds just went up and down."
Chloe added, "It doesn't make sense. People who understand it should work for Nissan… sorry, I mean Nasa."
Oh dear.
Download Our Fancy New App For All The Latest News On The Geordie Shore Bunch