Drake & Nicki Minaj Are Ready To Put Ed Sheeran's No.1 Reign To A Screeching Halt
23 March 2017, 16:35 | Updated: 4 December 2017, 11:10
Can Ed Sheeran continue his reign at the top of the Vodafone Big Top 40 or will there be a surprise change at No.1 this Sunday?
Of the twelve No.1 singles played out across the UK this year TEN of them have been from the man of the moment Ed Sheeran. But this Sunday's countdown is shaping up to be a little trickier from the 'Divide' superstar.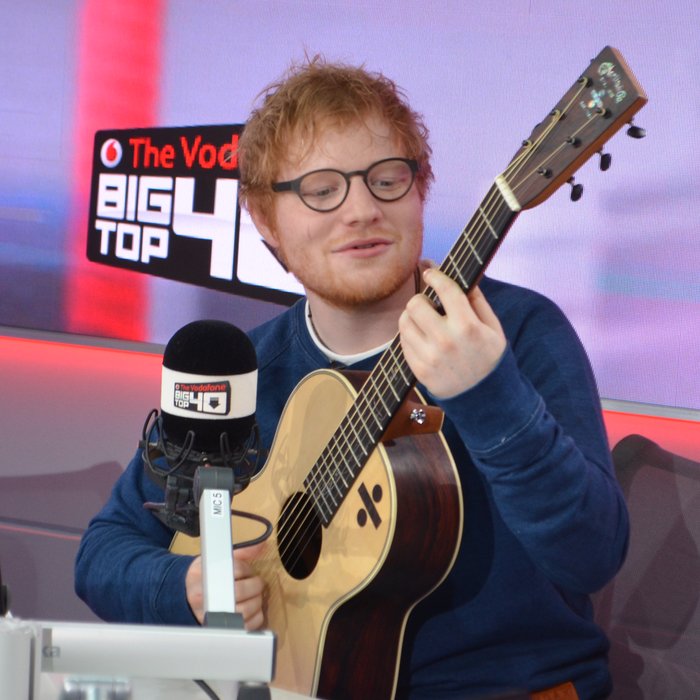 PIC: Vodafone Big Top 40
Drake's new project 'More Life' has just been released and the public have gravitated towards the catchiest track on the LP 'Passionfruit', plus David Guetta's new collaboration with Nicki Minaj and Lil Wayne is also due for release just days before the show.
Current No.1: Ed Sheeran - 'Galway Girl'
He's racked up two weeks with this little Irish jig already and it doesn't look like anyone is truly up to the challenge of knocking Ed off the top spot BUT it might just all change on Sunday.
Drake - 'Passionfruit'
March 19, 2017
Every time Drake reveals a new project, there is always one track that takes the world by storm. We've had 'One Dance', 'Hotline Bling' and 'Fake Love'...well this time everybody has fallen in love with 'Passionfruit' and we can see why. It is that type of easy listening that makes you feel cool just by listening to it.
David Guetta feat. Nicki Minaj & Lil Wayne - 'Light My Body Up'
See you on Thursday ! #newsingle #lightmybodyup #lmbu pic.twitter.com/3GQwYk5ORi

— David Guetta (@davidguetta) March 21, 2017
David Guetta and Nicki Minaj have a long history of serving up BIG tunes together. Their 2014 single 'Hey Mama' went double platinum in the U.S and they'll be hoping to recreate the success with this new release!
Clean Bandit feat. Zara Larsson - 'Symphony'
Just three days after it was released Clean Bandit and Zara Larsson were able to bag the No.2 spot with their collaboration 'Symphony'. Now that they've got the momentum behind them, surely they'll be able to push Ed off of pole position.
You may also like...