A Fan Claims Charlotte Crosby & Stephen Bear "Did A Runner" & Left Them With A $100 Taxi Bill!
27 March 2017, 15:10 | Updated: 4 December 2017, 11:10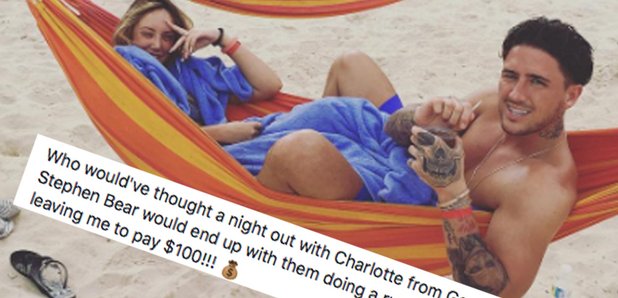 "He said he was going to the cash point in the hotel and coming back… never returned."
If you follow Charlotte Crosby or Stephen Bear on Snapchat, you'll know the couple have been on holiday in the Dominican Republic… and according to a fan that partied with them, they "did a runner" leaving her to pay a $100 taxi fare!
According to Nikkii Louise Carney, the couple jumped out of a cab and said they would come back from the cash point with some money for the fare… and never returned!
She posted photos with Charlotte on Facebook with the caption, "Who would've thought a night out with Charlotte from Geordie Shore and Stephen Bear would end up with them doing a runner from the taxi and leaving me to pay $100!!!"
After her friends commented about how bad it was of the couple to stiff her with the bill, the fan replied, "She [Charlotte] was wasted she didn't know what was going on, but he said he was going to the cash point in the hotel and coming back... never returned."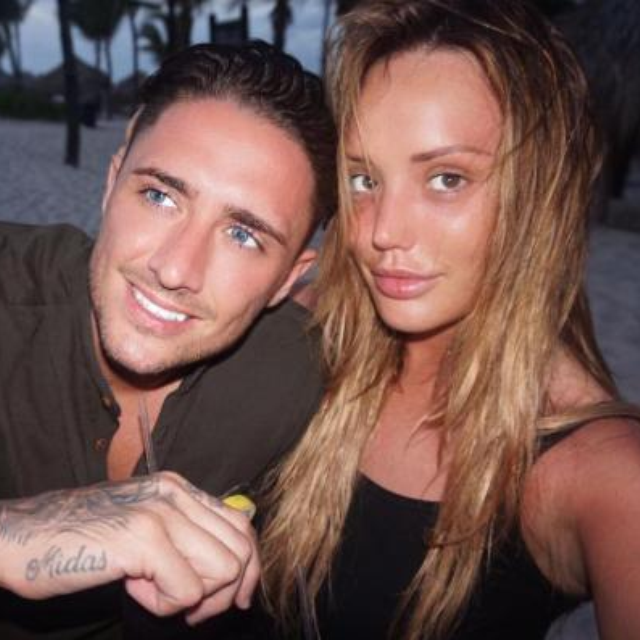 She added that it wasn't so much Charlotte as Bear that deliberately ran off without paying, "I love her from the tv. And we got on really well. But she was soooo f***ed up… it was him that was bad! He wasn't that drunk and deliberately left us f***ed over."
Fingers crossed they settle up their bill if it's true - $100 is a LOT for a cab fare!