"It Kills Me To Write This…" Charlotte Crosby QUITS Geordie Shore To Avoid Gaz Beadle
1 June 2016, 13:03 | Updated: 4 December 2017, 11:10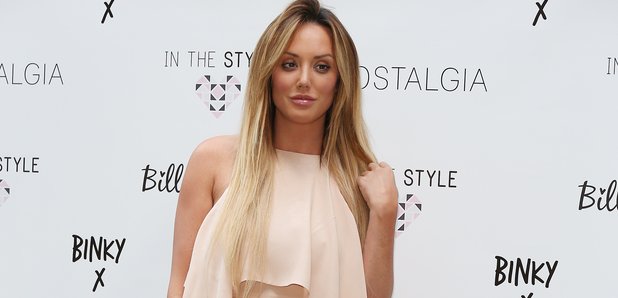 Charlotte made the difficult decision to leave the show so she could have a fresh start… and dropped some EXPLOSIVE revelations.
Sad news… one of our Geordie Shore favourites, Charlotte Crosby, has announced that she is leaving the show in order to get a fresh start from her ex, Gary Beadle.
Charlotte made the announcement on Twitter today, and dropped a few home truths in the process - revealing that Gary had not only cheated on her but also his ex, Lillie Lexie, and his unfaithfulness while she was in hospital seriously ill with an ectopic pregnancy was the final straw.
Charlotte tweeted:
Sadly because a certain some1 can't admit to being in the wrong and have to write a short story full of excuses. I have made the.....

— Charlotte Crosby (@Charlottegshore) June 1, 2016
The very hard decision to Leave the show, it's something I have went back and forth with for a while now. But I am willing to sacrifice....

— Charlotte Crosby (@Charlottegshore) June 1, 2016
That part of my career in order to be well away from. A liar and a cheat, I'm actually excited to watch the ex on the beach...to see the....

— Charlotte Crosby (@Charlottegshore) June 1, 2016
Numerous girls emerge from the water who you slept with behind lillies back. You no the girl you all thought he wasn't cheating on?!

— Charlotte Crosby (@Charlottegshore) June 1, 2016
Am also really excited to see the show you went off to film before that with your grandad, the one you spoke to me every day on, and...

— Charlotte Crosby (@Charlottegshore) June 1, 2016
And fucked some1 else on! While I was sat waiting for you! You may have fooled every else with your victim act!

— Charlotte Crosby (@Charlottegshore) June 1, 2016
I am hugely sad and it kills me to write this, I will miss Geordie shore with all of my heart, it was my life and I you all so much

— Charlotte Crosby (@Charlottegshore) June 1, 2016
I'm embarrassed about having that ridiculous outburst, I still stand by my decision. But I shouldn't of let my temper get the better of me

— Charlotte Crosby (@Charlottegshore) June 1, 2016
My head feels as tho it's going to explode at the moment...it's a difficult time. But anything that needs to be said now will be in private.

— Charlotte Crosby (@Charlottegshore) June 1, 2016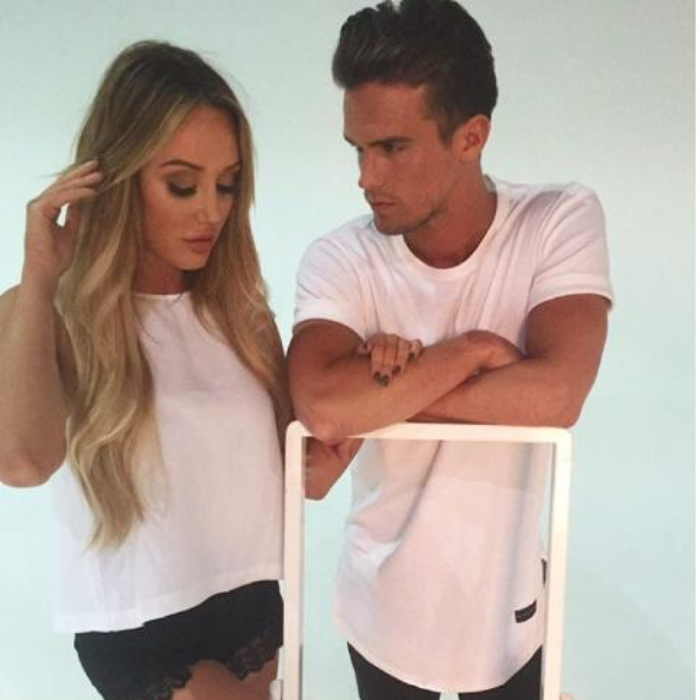 Gas wrote a column for the Daily Star explaining exactly what had happened while he ws in Thailand filming Ex On The Beach, "I stayed at hers the night before I flew out for EOTB and we talked. This is where one of us should have actually had the balls instead of pussy-footing around, and should have just said "let's get in a relationship", but for some reason which I don't know, we didn't.
"Instead, it was 'we'll see what happens when you get back'. Whether this was a test, I don't know. I did say I wouldn't do anything abroad and speak when I returned to the UK. That is true. I got to Thailand, which you'll all get to watch soon, and you'll see I did talk about the situation. The first night, I got smashed and ended up in bed with someone. I'm not going to deny that.
"The next day, I was around the pool and got told I needed to take an emergency phone call. It was MTV saying that Charlotte had been rushed to hospital. Straight away, I was like, 'I need to go home immediately.' I was told I could speak to Charlotte, which calmed me down.
"Obviously, with her lying in bed back home, going through what I cannot even begin to imagine, I couldn't tell her what had just happened. My main concern was making sure she was okay. I spoke to Charlotte and she said she was surviving with her mam and friends nearby, that I was under contract to continue filming, and she told me stay out there.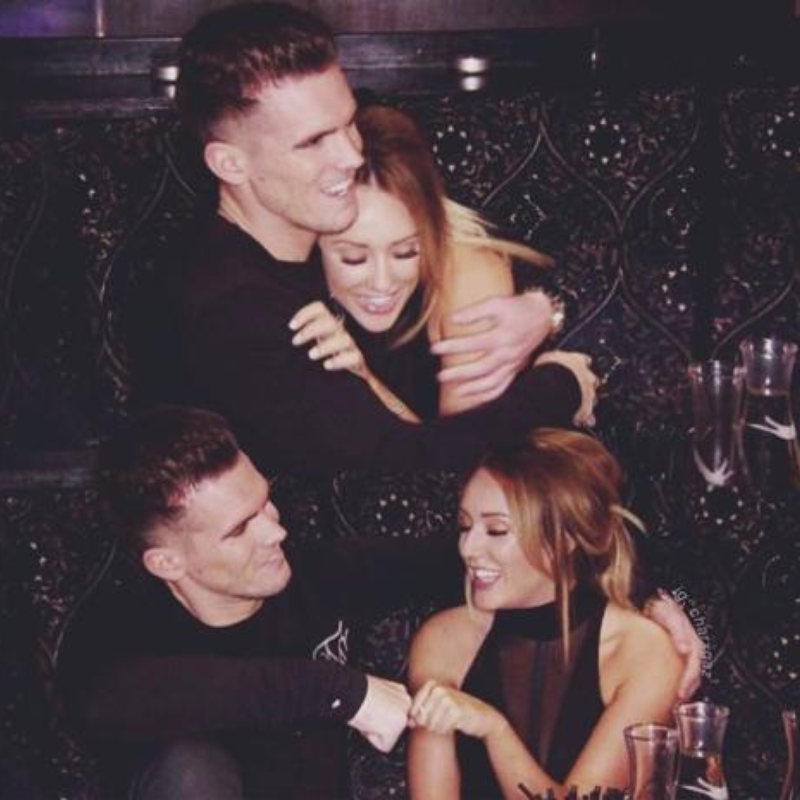 I made sure every day I could speak to Charlotte at a certain time, to check in on her, ask what the doctors where saying, and if she had made progress. I didn't even know what an ectopic pregnancy was.We spoke every day until day six, when someone had told her about the first night, which I did not want to come out while I was over there. I wanted to tell her myself. Let's face it, I couldn't have kept it a secret. It was on camera.
"On day seven, we had a massive argument on the phone. Charlotte thought I had found out about the pregnancy, then slept with someone. I hadn't. It was the day before I knew anything. I know that doesn't make it any better, but I'm telling you the facts. After day one, over those next seven days, I didn't do anything.
"I told the crew if anything got worse, I needed to go home, but the messages I was getting were that she was making good recovery. So, I continued to film as a single person, but not one day went past where I didn't ask about her. I also discovered a few things on location which will all be revealed on screen for you to watch yourselves, but they confused me even more.
"Both my management and Charlotte's agreed we wouldn't do any interviews or talk about this horrible situation. I hadn't planned to anyway. Only a handful of my closest friends knew. At the end of the day, I was going to be a dad. We were going to be parents, then this happened. It's bloody awful. I am devastated for the both of us. That is why, when I woke up yesterday to see it everywhere, I was shocked.
"Rightly or wrongly, for me some things need to remain private. That may sound weird for someone who's had sex on TV, but that's the way it is. After five years of knowing Charlotte, I am devastated it's all ended like this. She's right, there's no coming back from it. I wish her all the best and hope she finds someone in the next chapter of her life. I'm sorry it ended the way it did."
Gaz also took to Twitter to respond to Charlotte's claims that he was the reason she was leaving in explosive fashion:
You had your say I had mine.... Just leave it.... Or this will never end... Don't get angry if you don't like what I had to say...

— GAZ (@GazGShore) June 1, 2016
My victim act are you fucking kidding you did a huge article on something THAT SHOULD OF NEVER BEEN MADE PUBLIC.... Only reason you did it

— GAZ (@GazGShore) June 1, 2016
Was to turn people against me and for once I have spoken up and u can't handle it... Lashing out on Twitter likemy normally do... I am done

— GAZ (@GazGShore) June 1, 2016
Both need to move on....

— GAZ (@GazGShore) June 1, 2016
And if you are leaving Geordieshore that is your own choice don't put it on me.....

— GAZ (@GazGShore) June 1, 2016
The news came a day after Charlotte revealed that she had been pregnant with Gaz's baby, and the ectopic pregnancy almost killed her when it ruptured her fallopian tube, and resulted in her having to have one ovary and fallopian tube removed.
Charlotte – you're definitely going to be missed! Geordie Shore just isn't going to be the same without you.