WTF? SZA Is Threatening To Quit Music For Good!
22 March 2018, 14:53 | Updated: 22 March 2018, 14:56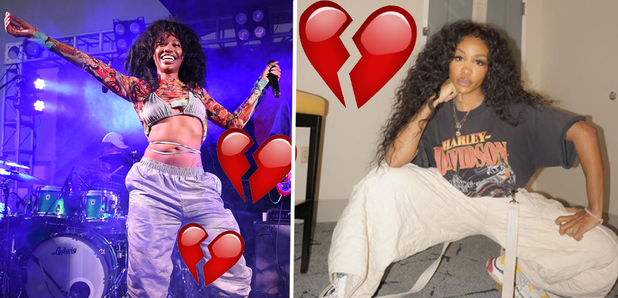 Artists constantly announce they're 'retiring' from music, but as SZA admits it makes her 'miserable' maybe this could be the end? We pray it isn't true.
:'(
We feel like SZA has only just begun her true rise to superstardom, with an amazingly successful debut album 'CTRL' that bagged her five Grammy nominations and her recent top ten hits with Kendrick Lamar and Maroon 5.
But she has just announced in an interview with Flaunt magazine that her next album will be her last?!
The 'All The Stars' singer confessed she 'is miserable' and feels she's 'trapped...in a cage' and wants to look into other things in the future.
Fans are pretty shocked at the revelations.
SZA bout to quit already damn

— Primetime (@Prince_dtown) March 21, 2018
SZA really bout to quit music SMH

— FATBOY MILES (@milkymiamii) March 22, 2018
Sza hasn't made one classic album to say she's gonna quit every other album like this

— Sheetmask Peach (@blackgirlgonekb) March 21, 2018
Others are a little more sceptical about her claims.
Why is there such a weird trend of artists getting famous and then threatening to quit but never actually doing it (Looking at Logic). SZA is the latest throw her hat in the ring of that marketing promo.

— Hombrevendor (@TheMansell_) March 21, 2018
Why sza always threatening to quit music ?

— KehlaniFenty (@selenasgrandemi) March 21, 2018
She teased quitting all the way back in 2016 when she tweeted n' deleted that she 'quits music' and told her label they could do whatever they want with it. We're guessing she back tracked on that pretty quick.
SZA, if you're reading this, don't go!
Want To Know Everything SZA Is Up To? Download Our App!
Speaking of potential new music, Beyonce and Jay-Z have been spotted in Jamaica filming