Scotty T's Been Sacked From Geordie Shore After 'Snorting A Suspicious Substance'
30 January 2018, 17:18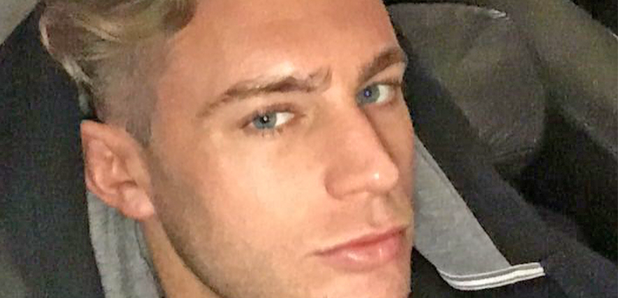 The 29 year old Celebrity Big Brother winner will not be joining the rest of the cast in Australia for the new series.
After being caught snorting a suspicious substance at the end of 2017, Geordie Shore producers have reportedly grown tired of Scotty T's wild ways and have decided to drop him from the show.
As one of the longest serving members of the Greordie Shore cast and a firm fan favourite, the news will come as quite a shock to fans as Scotty will now not be joining the rest of the cast filming out in Australia next week.
> Stephen Bear's Been Caught Selling Fake Yeezys From His New Bali Home

Speaking to a tabloid, one TV insider explained, "Scotty cannot be trusted filming with the cast; he's a liability and no one needs the stress of minding after him."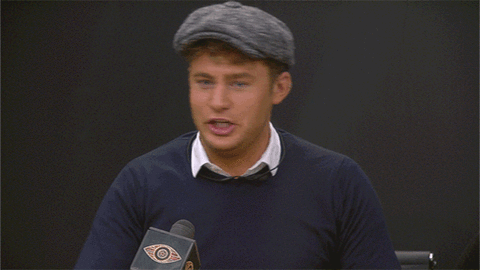 (GIF: Giphy)
The source went on to add, "He's been a great long running character but his behaviour towards the end of last year ved that he no longer deserves a place on the series. The cast are flying out to Australia at the end of this week and he won't be joining them."
This comes after reports that Scotty held private crisis talks with show bosses at the end of last year and they were forced to rent him an all expenses paid flat and hire him a minder in order to keep him out of trouble and ensure he turned up for filming.
Scotty has previously admitted to using recreational drugs in the past and claimed he wasn't ashamed of it.
Writing in his autobiography, Scotty exaplined, "I have dabbled occasionally. I'm not ashamed to admit that for a while I went a bit silly, and was up to all sorts, but at the time I thought it was mint."
The Geordie lad has yet to speak out publicly about the news, but we're sure he'll address it in the very near future!
> Download Our Fancy New app For All The Latest Celebrity News!
Whilst you're here, check out what Scotty's former co-star Gaz Beadle was looking forward to doing after quitting Geordie Shore...