The Ending To Logan Paul's First Interview Has Us Eye Rolling
16 January 2018, 12:20 | Updated: 16 January 2018, 14:47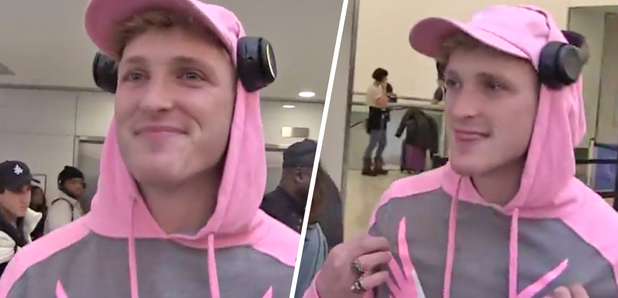 This was his first interview following the 'Suicide Forest' video.
The shock that YouTuber Logan Paul's 'Suicide Forest' video caused is likely to be hard for people to forget.
Whilst he has issued an apology video and shared a message on Twitter claiming that he shared the video to support suicide prevention, many people continue to find it hard to forgive the star.
> The Logan Paul Saga Just Got A Whole Lot Worse If These Allegations About His Manager Are True

Now, TMZ have caught up with him as he made his way into LAX airport and he's shared his first thoughts on the situation since the beginning of the year.
In the clip above, Logan is asked "Do you deserve a second chance would you say?", to which he replies, "Everyone deserves second chances bro". He's also asked what he's learnt since sharing the video and he replies, "Everything - so many things".
YouTube have dropped the U.S star from their original series' and are ceasing to support his channel, and when TMZ asked Logan whether he feels he's been treated fairly by YouTube and the public, he simply nods.
But it's the end of the video that caused the most surprise as Logan indicated that his merch sales were doing pretty well and providing him with a strong source of income whilst he's not making videos.
Dear Internet, pic.twitter.com/42OCDBhiWg

— Logan Paul (@LoganPaul) January 2, 2018
Wearing his own official merch, Logan even shows off his hoodie to the camera when asked about money, smiling as he switches from the slightly sombre face he sports throughout the first half of the interview.
With a statement of apology to YouTube 'coming' in the near future, it'll be very interesting to see how this situation continues to unfold.
> Download Our Fancy New App For All The Latest News On The Ongoing Logan Paul Saga!
Whilst you're here, check out what Logan's dad had to say about the whole thing recently...