Liam Payne Speaks About Birth Of Baby Bear For First Time
19 April 2018, 13:08 | Updated: 19 April 2018, 14:27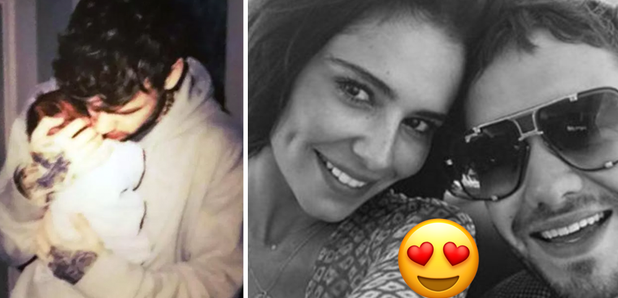 Liam Payne has opened up about the 'insane' moment he watched his girlfriend Cheryl give birth to their first child, Bear.
The 'Strip That Down' singer, who is fiercely protective over his son's privacy and has never posted any photographs of his face online, said he remembers 'every detail' of that day and recalled how he felt the 'craziest' mixed emotions.
Little Bear was born on 22 March 2017, meaning he turned one last month.
"Seeing the birth of your child is the most proud moment you can ever have," said Liam.
"It's also the craziest and like mixed emotions you'll ever feel.
"It was insane but you can just remember every minute of it. There's a lot of things that are kind of blurry but that one's like straight in there.
"And then you can just remember being in the waiting room afterwards just holding him feeding him a little milk after he's just been born."
Fast forward 13 months and it looks like little Bear is growing up fast and is also a big fan of his dad's music!
Liam added: "I played him my new single and he went rigid and bouncing really fast and throwing his hand in the air.
"It was like he was twerking on the table. Like baby twerking in his nappy."
Is it wrong we're jealous of a one-year-old and the fact he gets to hear all Liam's music first before anybody else?!