A Screengrab Has Made Everyone Believe Kylie's Gone Into Labour
15 January 2018, 14:52 | Updated: 15 January 2018, 15:02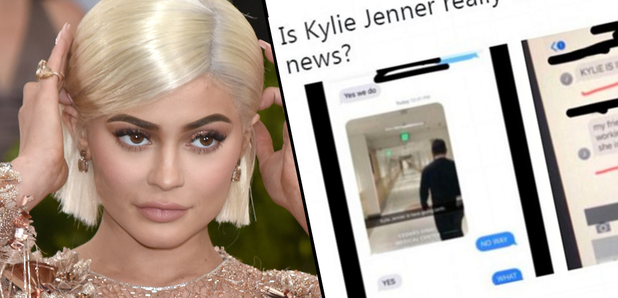 Well, that escalated quickly.
Kylie Jenner's pregnancy has got the world on a string right now. Travis Scott, the supposed father has kept as quiet as a Katy Perry fan at a Taylor Swift concert and we're all here just waiting for any titbit of baby news.
> Kylie Jenner Was Pictured Holding A Newborn Baby & The Internet Has Gone Into Meltdown
Well, it happened. Sort of. The Facebook page 'The Morning Breathers' posted a screenshot of a direct message which a girl who claimed that she'd seen Kylie Jenner in an L.A hospital on Friday afternoon.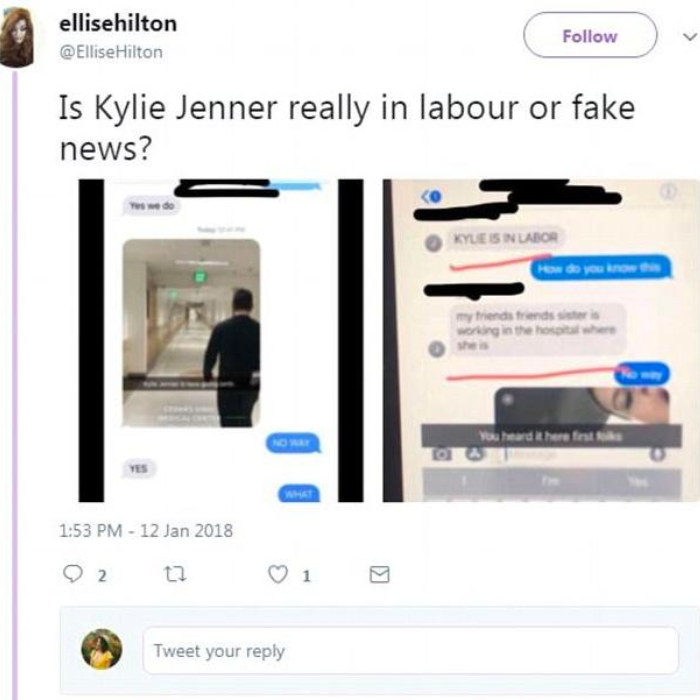 PIC: Twitter/@EliseHilton
As soon as the image appeared, eager fans began to connect all the dots (albeit in the wrong order). A snap taken from soon-to-be Daddy Travis Scott's Snapchat resurfaced with the caption, "Make it home to ya one way or another".
Travis' Snapchat rn pic.twitter.com/fKFhY3MmOO

— Keira Gilleechi (@gilleechi) January 12, 2018
This, in turn was proved to have actually been posted in December, however that didn't stop Jenner-fans drawing all sorts of baby-related conclusions.
> Stay On Top Of ALL The Pregnancy News Surrounding Kylie Jenner RN With Our App!
With obviously no info released from the Jenner camp, fans took to Twitter & the news spread like wildfire!
Me scouring the internet for clues about @KylieJenner being in labour #KylieJenner pic.twitter.com/x1haBWPskp

— Kendra Becker (@kendra_becker) January 12, 2018
Is Kylie Jenner in labour or not, I've literally never been more stressed pic.twitter.com/nO3PoN7bqD

— zoë (@zoexamberr) January 12, 2018
I just read that Kylie Jenner is in labour pic.twitter.com/UEvQI5nKnL

— Callum (@callumwalmsleyy) January 12, 2018
Did Caitlyn Jenner give away the fact that Kylie's pregnant on national TV anyway?!