KSI Vs Logan Paul Rematch: YouTuber's Fight 2 Dates, Venue & More
4 September 2019, 12:02 | Updated: 4 September 2019, 12:06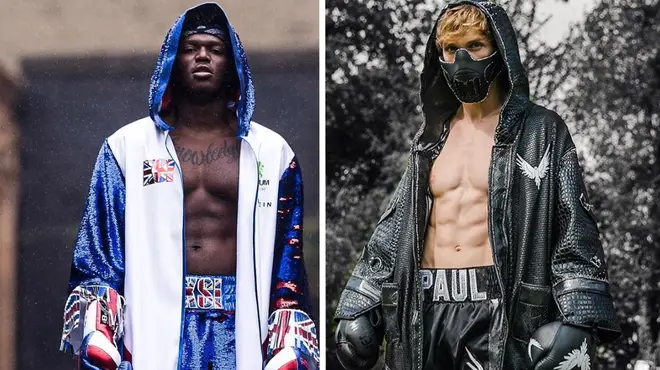 When is the KSI and Logan Paul rematch? Youtube stars set to fight again after their first match was deemed a 'majority draw'.
KSI and Logan Paul's first fight ended in a majority draw... so what's the next step? To have a rematch of course! This time however, the second fight is set to be a professional bout, which means there'll be no protective headgear in the ring.
After their six round slugfest, the two YouTubers decided they'd 'give the fans what they want' in order to finally decide for once and for all who is No.1 when it comes to who is the true boxing champ.
> KSi vs Logan Paul: Fans Confused After The Fight Result Is A 'Majority Draw'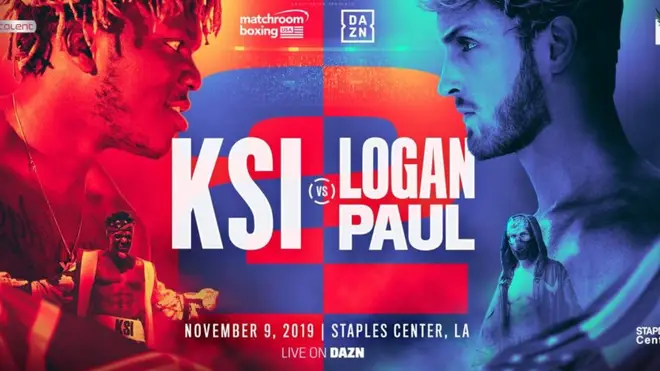 KSI revealed, "Finally, after over a year since our rematch, I get to enter the ring once again to fight Logan Paul - If I'm being honest, I didn't fight well at all in the first fight, and even then, I still managed to draw against him."
Logan replied, "Last fight, KSI couldn't beat me with only three months of training under my belt. For the past year, while JJ has been wasting his time trying to become a rapper, I've been training every single day."
What is the venue for KSI and Logan Paul's rematch?
With the first fight taking place in the U.K, it is now time for the pair to square off at the Staples Center in Los Angeles, a venue which can hold up to 21,000 people.
What date is the KSI & Logan Paul rematch?
KSI and Logan Paul's second fight is set to take place on November 9th 2019.
In early 2019, KSI released a video "Since the fight, Logan has been chatting a lot of s**t - I mean, I didn't expect anything less, to be honest."
He had also revealed that after all negotiations and a venue for the match are finalised, the likely date for the rematch would have been around November 2019.
There had been talk of the fight happening even as early as February 2019 on Wikipedia however these claims have since been rubbished.
How can I get tickets to the KSI and Logan Paul rematch?
No doubt there'll be more updates on KSI & Logan Paul's official website regarding tickets for the rematch.
How can I watch KSI and Logan Paul's rematch?
Fight 2 will be streamed on subscription video streaming service DAZN.
The details of the contract from the first match were also leaked online claiming the date for the rematch
> Grab Our App And Get The Latest From All Of Your Fave Stars!