Kim Kardashian Brutally Drags Lamar Odom After His Comments About Khloé
19 January 2018, 07:45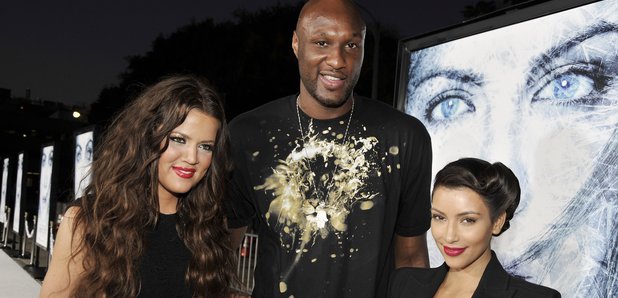 CLAP. BACK. GURL.
If there's one thing we've learnt, it's not to mess with the Kardashian gals, because Kim will be after your blood.
The 'Keeping Up With The Kardashians' star hand-delivered Lamar Odom, Khloé's ex, all of the shade after he may some scathing comments about their relationship.
> 6 Reasons Why Kylie Jenner's Definitely Not Kim Kardashian's Surrogate
BET previewed their upcoming series 'Mancave', which saw the retired basketball player say "I understand when it's over, it's over. When she was with her second or third NBA ball player, I could see that."
Kim didn't take this too well, and decided to clap back at Lamar, who - after marrying Khloé in 2009 - divorced her seven years later.
The reality star shared the post, writing "Or second or third brothel". Can someone please hand Lamar some aloe vera, for that burn?
Or second or third brothel https://t.co/iYYJ1NehOe

— Kim Kardashian West (@KimKardashian) January 18, 2018
> Download Our App Now, And We'll Get You EVERY Bit Of Kardashian Gossip Going!
What does Khloé have to say about Kylie's "pregnancy"?