Kylie Jenner's Congratulations On Khloe Kardashian Giving Birth Is So Basic We Can't Believe It
13 April 2018, 10:59 | Updated: 13 April 2018, 11:00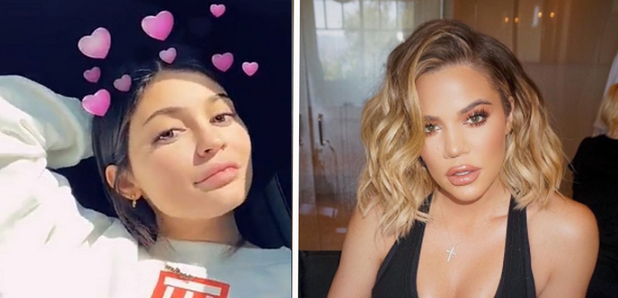 Considering what Khloe has been through in the past week and the fact Kylie is also a new mum, her congratulations felt a little flat.
We learned that Khloe Kardashian had finally given birth to her baby girl in a hospital outside Cleveland yesterday in the midst of Tristan Thompson's cheating scandal and Kylie Jenner is the first sister to publicly congratulate her older sibling.
Granted, sisters Kim and Kourtney Kardashian have been busy flying back to LA after being by Khloe's side for the birth, as was mum Kris Jenner and somewhat surprisingly, so was Tristan.
Kylie remained in LA as she has a newborn of her own, and decided to congratulate her sister a kinda unimaginative and boring way, with a Snapchat filter she posted whilst driving.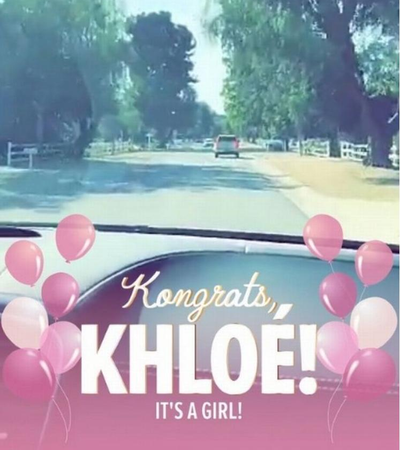 Picture: Snapchat
Cuuute? To add insult to injury, Ky slipped the half hearted post in between selfies of her and bestie Jordan driving, none of which mentioned her sister's big news.
As Kylie is the indisputable queen of Snapchat this well may have been some sort of agreement with the app, but COME ON, she didn't even appear in the video or say anything!?
Watch Khloe's baby daddy kiss another woman in this shady video