WATCH: Dick & Dom Play Bogies In Central London For The First Time In 12 Years
5 October 2018, 06:28 | Updated: 10 September 2019, 12:07
The 'In Da Bungalow' duo went head-to-head against Roman Kemp and Sonny Jay to Make Some Noise.
Dick & Dom wanted to help support Global's charity Make Some Noise, by literally making as much noise as they can – by bringing back Bogies for the first time since 2006.
Roman Kemp and Sonny Jay took on the 'In Da Bungalow' boys by screaming "BOGIES" as loud as they could at poor, innocent commuters and tourists around Central London.
> Global's Make Some Noise - How Much Have You Raised So Far?!
Things started off pretty chill; there was a whimper from Dom, as he whispered "bogies" in the ear of a sleeping man, and Sonny barely disturbed a group of three who were just trying to find a local supermarket.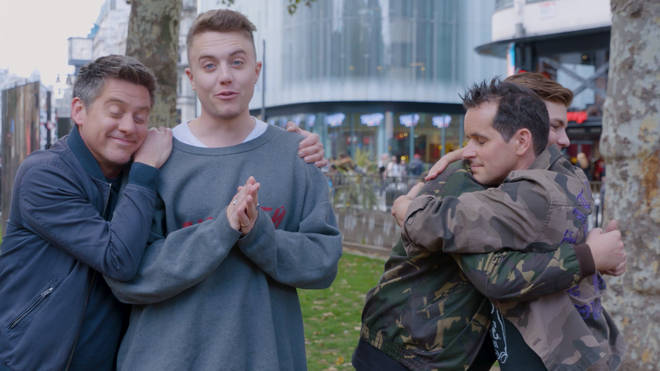 Things escalated real quick, however, when Dick found a busker's microphone and pretty much took over the city with an epic "BOGIES". It was, quite literally, music to our ears.
Let's face it; Dick and Dom are the GOATs when it comes to Bogies, and nearly broke the Bogie-o-meter when the duo stood atop a building with a megaphone. What were Roman and Sonny thinking taking on these two icons?
> Download Our App And Watch All Of The Action From Global's Make Some Noise
Global's Make Some Noise is Capital's charity that funds and empowers projects across the UK, helping disadvantaged children, young people and their families. Find out more at makesomenoise.com