Caspar Lee Reveals He Is Now Dating A Fan, Ambar Miraaj!
25 June 2018, 09:17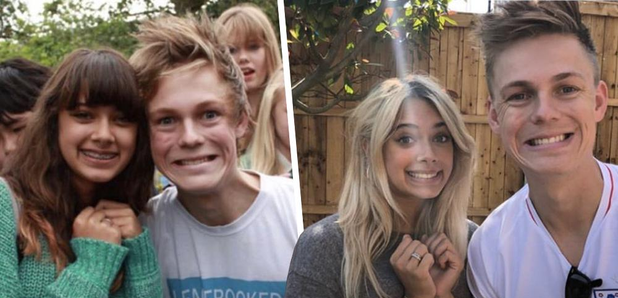 After getting a photo with her SIX YEARS AGO, YouTuber Caspar Lee revealed that he was now dating the fan in question.
Who doesn't want to be Caspar Lee's girlfriend? He's smart. He's funny. He's handsome. (Give us a second to just swoon over him for a while, okay?)
Unfortunately for everyone, the YouTuber is now in a relationship with a fan he met six years ago.
> WATCH: Roman Kemp, Caspar Lee And Joe Sugg Hilariously Teach You 'How To Be A YouTuber'
Caspar shared two photos of him and his now girlfriend, Ambar Miraaj, on his Instagram Story - one of them in 2012, where she met him as a fan; and another of the two of them on Sunday, 24 June 2018.
They shared more photos of them together as they watched the England-Panama World Cup match, with other YouTubers, including Joe Sugg and Conor Maynard.
Ambar, who is a 19-year-old model from London, is currently studying at Exeter University.
> Grab Our App, For The Latest News And Gossip On Your Fave YouTubers!
We'll just sit here and feel our hearts melting for this pair, okay?