Everything We Know About Celebrity Big Brother Summer Legends Inc. Launch Date & Housemate Rumours
7 March 2017, 11:04 | Updated: 4 December 2017, 11:10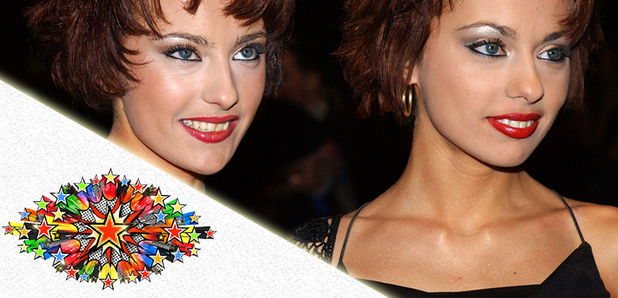 Here's everything we know about the new series including launch date, housemates and more...
In January 2017, Celebrity Big Brother became one of the most talked about TV shows in the UK. Whether it was Kim Woodburn's rants or Jamie and Bianca's romance, we loved every second of it.
So when we found out that Channel 5 were planning for another version of Celebrity Big Brother this Summer...well you can imagine just how excited we got!
So what info do we have on this new series? Which celebs are going to be entering the house? Although the show is a still a while away, we do have some info that will have any CBB fan on the edge of their seat...
What Is The Name Of The New Celebrity Big Brother Series?
You'll remember that the January series of CBB was called 'All Stars vs New Stars' and saw some classic CBB housemates joined by a bunch of newbies. Well, due to the success of that series, it seems producers are intent on following the same plan.
The new series doesn't yet have an official name, but reports are suggesting that Summer Legends is what the show is being known as so far.
When Is The Summer CBB Launch Date?
There will be a standard Big Brother ahead of the celeb edition and that's likely to begin around June. So if that is indeed the case, we're looking for CBB to begin at the end of July/beginning of August.
Who Are The Rumoured Housemates For The New Series?
Every time a series of CBB is round the corner, we get so many different sets of rumoured housemates, but for the most recent series the rumours were fairly accurate.
There are reports that, like the last series, we won't be seeing any former Big Brother housemates who have gone on to become celebs since the show, such as Nikki Grahame or Chanelle Hayes, as Channel 5 don't want the show to mimic Channel 4's final series, Ultimate Big Brother.
That means we're only going to be getting stars from CBB series' gone by...so could the likes of Jim Davidson, Razor Ruddock, or Farrah Abraham be set for a HUGE return!?
The latest rumoured housemate is actually a pair of housemates - the Cheeky Girls! Yes Gabriela and Monica Irimia, who found fame back in 2002 on Popstars: The Rivals, are reportedly being lined up to enter the CBB house in 2017.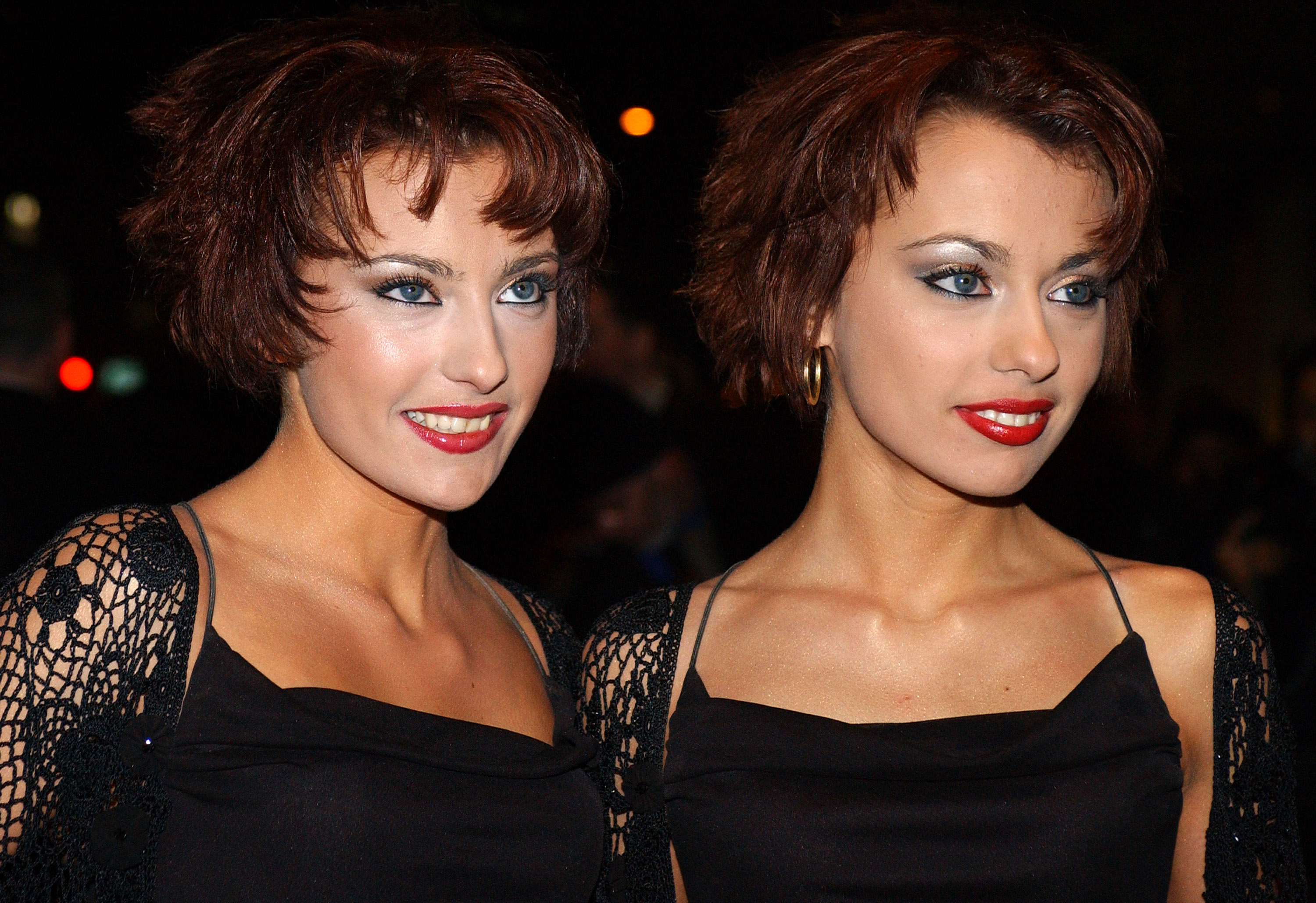 Picture: Getty
Speaking to a tabloid recently, a source revealed, "There is massive interest in the girls and they know how much the nation love them. Show bosses think this could be the best year yet and the pairs theme is already shaping up nicely. Gabriela and Monica have never done Big Brother — they've been waiting for the right moment."
Following the news that the Cheeky Girls were being lined up for the show, Gabriela's former fiancé Lembit Opik also threw his name into the ring in an attempt to sort out 'unfinished business'.
Lembit was an MP for 13 years before finding fame on I'm A Celeb and going on to date Gabriela. He has spoken out about the possibility of entering the CBB house this year and as producers love a dramatic storyline, this one could be ready made for them.
Lembit told a tabloid, "Relationships that begin in the Big Brother house haven't got a great record of continuing, but the fact that we've got previous could be an important factor.On a personal level, it would be great to see them again, even if millions of people are watching my private reunion."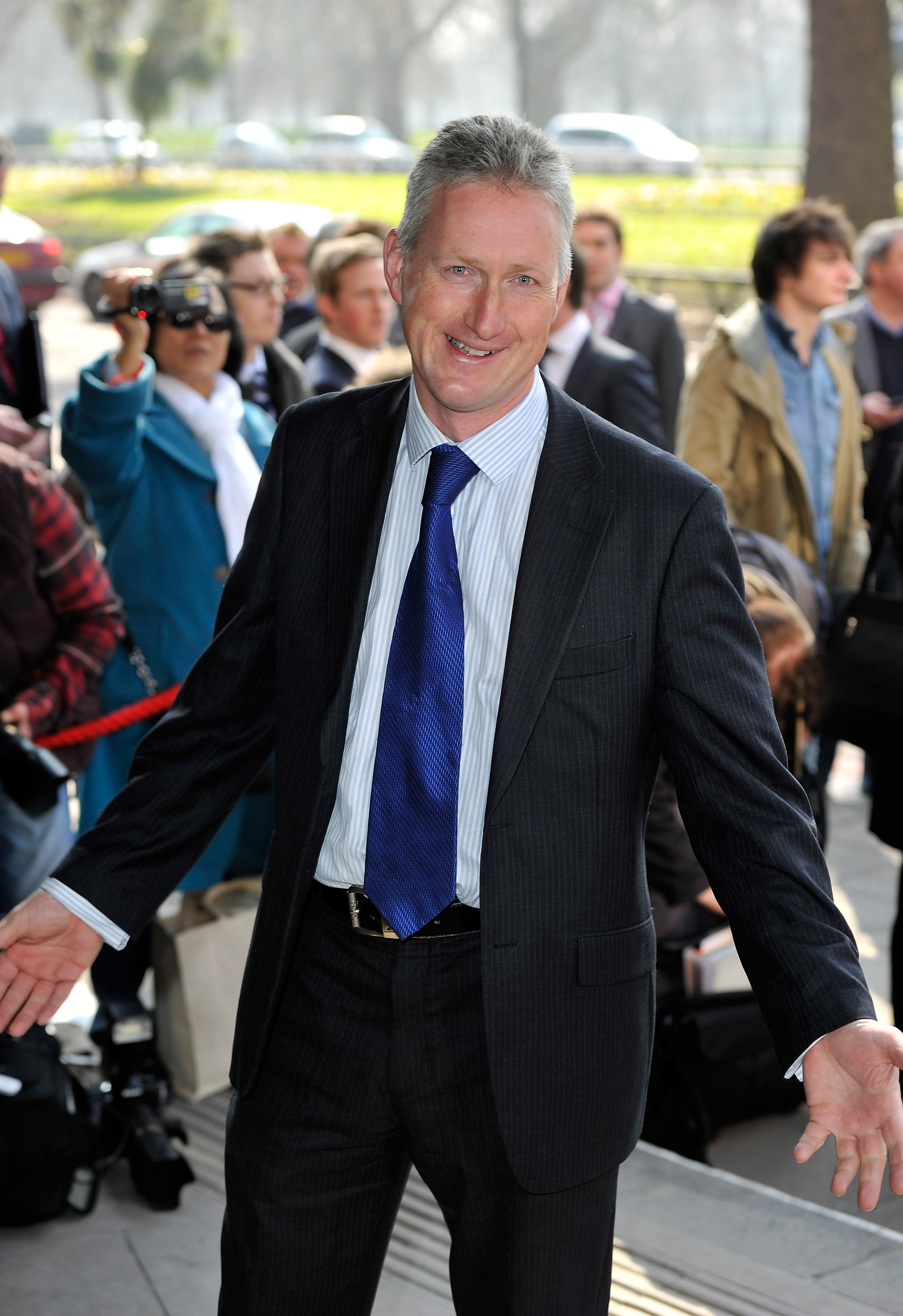 Picture: Getty
He went on to add, "I might hope to have a couple of off-the-record chats in front of the nation. There's unfinished business between any two people who have as intense a relationship as I did with Gabriela. In some ways, that's what I'd like to find out. Maybe Big Brother would give us the chance to sort a few things out."
Another star rumoured to be heading into the CBB house this summer is former Ex On The Beach star Jemma Lucy. Speaking to a tabloid recently a source claimed, "Everyone knows Jemma makes for great telly, so it's no surprise she's on the Celebrity Big Brother wanted list. She's not afraid to have a barney or strip off so she'll definitely spice up the house."
After Kim Woodburn's fiery antics in the most recent CBB series gained the show a huge sure in viewing figures, could Jemma be their answer next time around?
Another name strongly rumoured to be in talks for the show is Gary Lineker's future sister-in-law Danielle Sandhu. Gary and his brother Wayne are said to be in the centre of a family rift over Gary's relationship with ex wife Danielle Bux, whom he split from in January 2016.
An insider recently told a tabloid, "Danielle has had advanced talks with Endemol and they know that her involvement could be extremely juicy. She is obviously privy to the ins and outs of Gary and Wayne's fall out, so bosses are hoping she'll spill all the details."
However the former Ireland's Next Top Model contestant has claimed on Twitter that she is definitely not going into the house...
....just to confirm and put an end to the rumors I am not going in big brother #Morons

— Danielle Sandhu (@DanielleSandhu) February 20, 2017
Although we've had u-turns from stars in the past, so who knows what might happen by the time the next series does roll around.
The first star that's openly spoken about potentially appearing in the new series is Rhian Sugden.
The model previously entered the CBB house back in 2012, but was third to be evicted. She is most famous for her work as a glamour model for the last ten years, but was caught up in a sexting scandal around Vernon Kay and his wife Tess Daley which catapulted her to even bigger fame.
Speaking to a tabloid, Rhian said, "I would love to go back in and experience it properly. I am more mature now and less hot headed. My time was ruined in the house, I went in and had to lie about having a boyfriend at the time and it got me in all kinds of trouble."
"I am a natural-born flirt, I wasn't doing anyone any harm."
Another celeb who has spoken about producers appraoching her for the show is Amir Khan's wife Faryal Makhdoom.
Faryal opened up to her followers on Snapchat recently saying, "Hey guys, I got asked to be on Celebrity Big Brother ... it's a very tricky one and idk [sic] if I can do it, I want all my followers [sic] advice. On my last Instagram post tell me whether I should or shouldn't? I wast you guys to pick! X"
People were hugely positive about her potential appearance on CBB and strongly supported her venture into the house. So could Faryal be the first celeb confirmed for the new series?
Jeremy McConnell and Stephanie Davis had both previously been rumoured to be entering the house this summer, but with the DNA test results proving that Jeremy is indeed the father of Steph's baby, we think they'll have plenty on their hands and won't want to worry about CBB.
If producers are determined to get the pair back in there however, it is surely going to take a MASSIVE paycheck. Would CBB producers really want to risk that kind of money?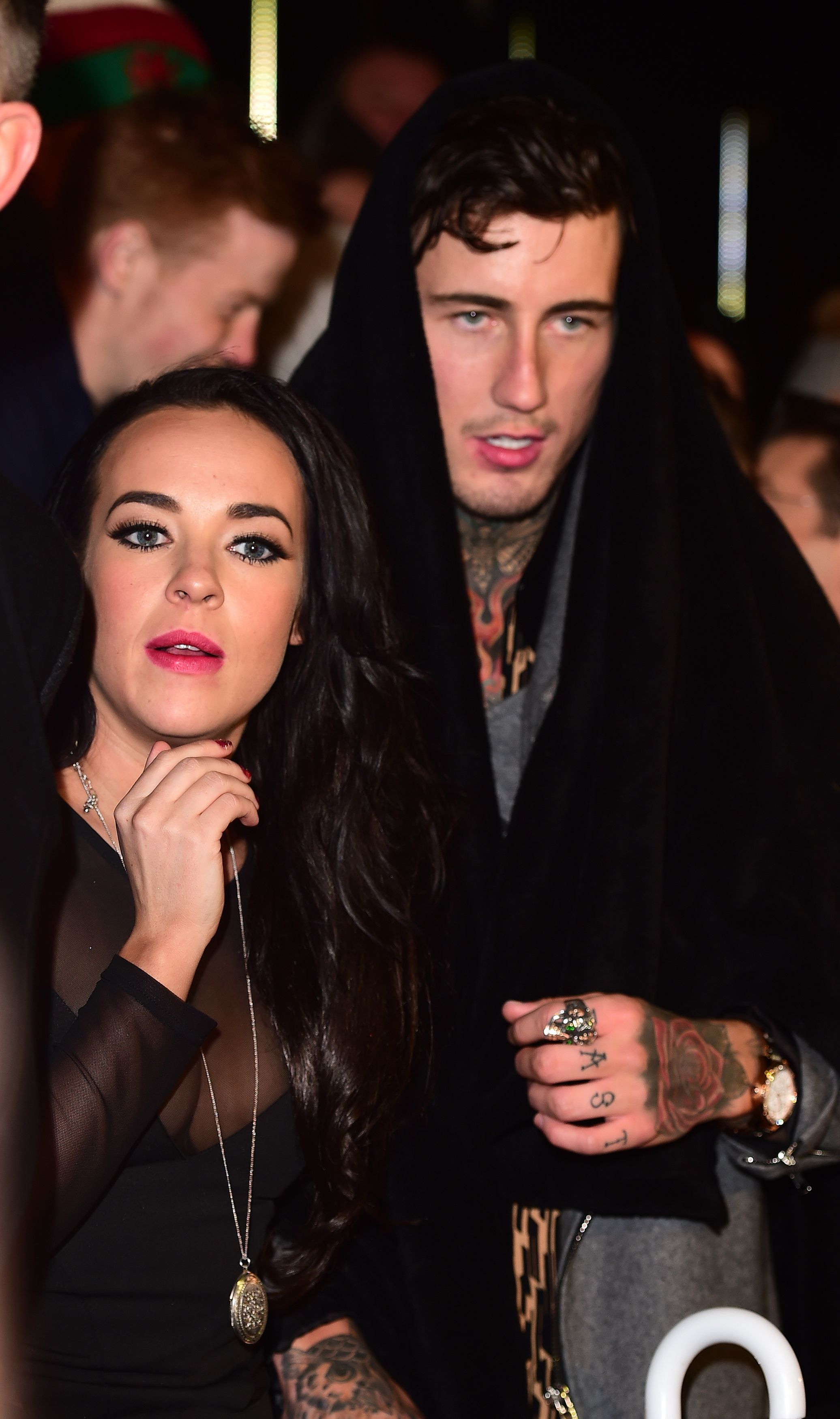 Picture: PA
The next housmate who has spoken out about re-entering the CBB house is Kellie Maloney. Kellie entered the house back in 2014, shortly after she underwent transgender procedures having formerly been known as Frank.
Kellie claimed that the last time she was in the house, she was in a very bad place and fans of the show didn't get to see the real her. Speaking to a tabloid about the possibility of re-entering CBB, Kellie said, "I would like to go back into the Big Brother house now is so that people could see the real Kellie Maloney."
"When they saw me back in 2014 I was in a very bad place because I was coming to terms with myself and I was fighting myself as well as being accepted by the world, because there was still a lot of Frank in me. The Big Brother house helped me a lot, so I'd love to go back, as I don't think the world really met the real Kellie Maloney."
Picture: PA
One housemate who was strongly rumoured for the last series of CBB was Lauren Harries and she's once again in the running for CBB Summer Legends.
In the lead up to the January series, Lauren shared a number of messages on Twitter that convinced fans she was heading back into the house, only to clear it all up later on with this very straightforward tweet...
I am not going on CBB 2017 & I have never said that I was going into the CBB house this year. Love you Laurenxxxxx @bbuk #cbb

— Lauren Harries (@LaurenHarries) December 23, 2016
Speaking to a tabloid about the last series, Lauren claimed, "It's always possible, you never know what might happen. I need to go back in! There have been petitions, I get hundreds of notifications a day, I can't go outside as people are asking why I'm not in the house!"
"I want one of those big balloon things on my back and I'll glide into the house. I'd like them to try and fly me in some way. It would make everybody so happy. The internet would blow up!
"There's too much doom and gloom in there, I'll cheer them up and bring some comedy. I drop tea, I walk into walls, I fall over and I can't help it, I have dyspraxia! If was in there I would've bumped into that wall 20 times!"
#Having a selfie #love you xxxx pic.twitter.com/Nu40QcxfRV

— Lauren Harries (@LaurenHarries) February 7, 2017
TOWIE star Bobby Norris is another celeb who claims to have been approached by the CBB producers. Bobby has been a popular figure on the Essex show for a number of years now and with further appearances coming on shows such as Celebs Go Dating, we could be seeing a lot more of Bobby on our screens in 2017.
"I might have had a little meeting! Haha, yeah I have had a conversation about it in the past. I've got to do the summer one as well, cos you've got the garden and you can have a cheeky sunbathe", he said.
"I can take my Marbella mermaid tail, can you imagine me just flipping around in the hot tub. Summer is the way forward. Well I'm going to try and get into the summer one."
In addition to the previously mentioned rumours, Union J's Jaymi Hensley is also strongly linked to a first stint in the CBB house.
The former X Factor star is reportedly in talks with producers about being one of the newbies for the summer series. Speaking to The Mirror, an insider close to the star revealed, "Jaymi is in talks to take part in the next series of Celebrity Big Brother during the summer. He was originally meant to enter the house last summer but dropped out due to work commitments that had already been in the diary that he could not get off.
"Jaymi has been supporting the show throughout this series and has now been talking with Channel 5 producers to take part in the next series. Jaymi has recently filmed a number of Channel 5 shows and loves the idea appearing on the show. He knows he can share a lot of fun and drama in the house and give the viewers a good taste of him."
You may also like...