Caitlyn Jenner, Shaun Williamson & More Rumoured To Be Entering The Celebrity Big Brother House This Summer
24 July 2017, 16:12 | Updated: 4 December 2017, 11:10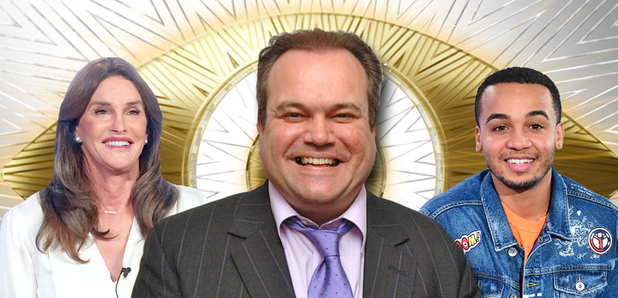 This would easily be the best lineup ever!
Shaun Williamson aka Barry from Eastenders has reportedly been confirmed for the latest series of Celebrity Big Brother. Sources have claimed the British actor, who also starred alongside Ricky Gervais in Extras, has signed up for an undisclosed fee.
Speaking to one tabloid, a source revealed, "Celebrity Big Brother bosses are delighted to have Shaun as part of the line-up. He played an iconic character and everyone recognises him. Soap fans will love him in the house and he's going to go down a storm with viewers."
> Details Have Emerged Of A Secret Big Brother Task That Couldn't Be Shown On TV Because It Was Too Brutal
Shaun was part of the Eastenders cast for 10 years from 1994 to 2004 when his character Barry came to an untimely death by being pushed off a cliff. He's maintained a cult status amongst soap fans and if he does make it into the house it should make for some great TV!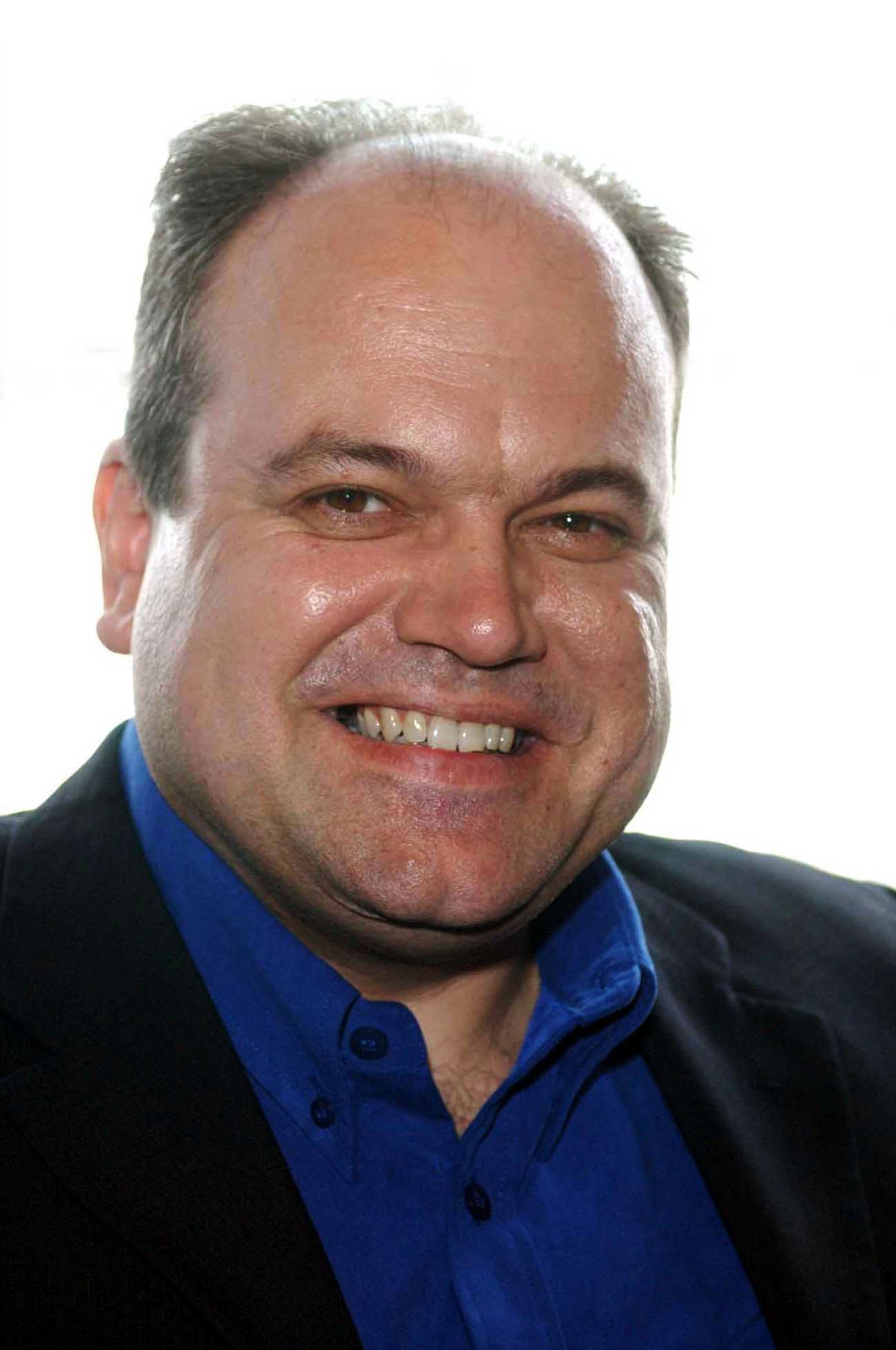 (Pic: PA)
With the show beginning very soon, it's almost that time again where we sit down each night to watch a bunch of celebs argue, make up and then argue again - all whilst living together and being filmed 24/7.
> Charlotte Crosby Shares First EVER DMs With Stephen Bear & They're Hilariously Brilliant
Just as the latest series of the civilian version ends and we get over our Love Island addiction, CBB is there to fill that reality TV void.
When Is The Celebrity Big Brother Launch Night?
Well we're glad you asked! The show launches on Tuesday 1st August at 9pm and we're already counting down the days.
What Is The Theme For This Series Of Celebrity Big Brother?
Producers haven released a specific theme for this series, however they have given us a little bit of info. An official statement claims, 'This summer, our celebrities will take a break from their hectic schedules for a stay in the country's top celeb retreat - the Celebrity Big Brother house.'
'Here they can let down their guard and unwind away from the paparazzi. It's sure to be holiday heaven for some celebrities and a holiday from hell for others. The Big Brother house is undergoing a complete redesign ready for its new star guests.'
'It will become a high end retreat inspired by celeb hotel hang-outs. But while the celebs kick back and let their hair down, Big Brother never takes a day off – after all, he wants to ensure that the celebrities will have an experience that they will NEVER forget!'
Which Celebs Will Be Entering The House?
Whilst there haven't been any names confirmed by Big Brother or Channel 5, alongside Shaun Williamson who we revealed above, plenty of celebs have made thier may onto the rumour list, so let's take a look at who we might be seeing on our screens in a few weeks...
Jordan Davies
No newcomer to the reality TV game, Jordan has previously appeared on Ex On The Beach and Ibiza Weekender. He's previously dated two ex CBB stars in Megan McKenna and Stephanie Davis too and is reportedly set to enter the house this year.
According to one tabloid, a source said, "The show turned her into reality TV gold and viewers can't get enough of anything about her – even her ex. It's why the bosses wanted Jordan – it will make for explosive television."
Jemma Lucy
Much like Jordan, Jemma is already a reality star in her own right. She has appeared on Ex On The Beach and dated a number of well known names. She been in a relationship with former CBB winner Stephen Bear and had a fauxmance with former Geordie Shore star Chantelle Connelly.
She certainly knows how to make explosive TV, so would be an incredible addition to the line up.
Ester Dee
The Real Housewives Of Cheshire star is strongly being linked to a stint inside the CBB house this year and after her popularity on the show hit an all time high, it could be likely she'll be on our screens a lot more this summer.
Ester has courted a controversial relationship status, being married to millionaire John Temple, but claiming to be the finacee of millionaire property developer Rob Lloyd - sounds like she'll have some interesting tales to tell in the CBB house then!
Pete Wicks
As a member of the TOWIE cast, Pete Wicks has had a rollercoaster of a ride dating former CBB star Megan McKenna. Their on-off relationship hits the headlines on a regualr basis and show bosses would surely love to get him in to spill a few truths.
Speaking to one tabloid, a source claimed, "CBB are determined to get a big Towie star this year, and Pete is the obvious choice as he's had some huge storylines. Pete has already said he needs a break from the show and seeing as this is going to be a big money deal it's looking like a no-brainer."
Imagine if both Jordan Davies and Pete enter the house together! #Fireworks
Caitlyn Jenner
Each series of Celebrity Big Brother we seem to get a big name American star entering the house. This year there has been a lot of talk around Caitlyn Jenner being that star and after Kim Kardashian's BFF Jonathan Cheban went in previously, who knows what might happen!
One source told the Daily Star, "They know she'd be TV gold so they're prepared to break the bank for her. The world has been fascinated by Caitlyn's story and getting her would push ratings through the roof." Watch this space then we guess!
Derek Acorah
As a star of Most Haunted, Derek Acorah is certainly a part of British TV folklore. His ability to communicate with spirits has seen him become one of the most popular mediums in the country, so imagine how many souls he could channel in the CBB house.
After rumours first started circulating about his appearance on the show, Acorah's reps were quick to deny them. Speaking to Metro, they claimed, 'Derek Acorah has not been contacted by Channel 5 or any other production company to appear in the next series of CBB,' his rep said. If any talks would have taken place, I would be the first to know'. Just playing coy or no truth in the rumour? We'll see!
Sandi Bogle
Wakey wakey Morning peeps Its Friday weekend is here But it's Business before pleasure for me today Stay positive Enjoy ur day God bless pic.twitter.com/YUyfDHh0yH

— Sandi Bogle (@theSandiBogle) July 21, 2017
Rising to fame as a star of Channel 4's hit show Gogglebox, Sandi is a name that keeps popping up on the rumours list for CBB this year. Having quit the show recently, could CBB be the next step for the Londoner?
Speaking to a tabloid, a source explained, "Sandi will be great on Celebrity Big Brother – but it might take viewers a few days to get used to seeing her without Sandra. When she left the show last year it was because she wanted to pursue a music career, so being on the show will definitely help her boost her profile."
Jaymi Hensley
He can often be seen sharing his thoughts and opinions as part of the BBBOTS panel alongside Rylan, but could this be the year that Union J star Jaymi Hensley actually makes it into the famous CBB house?
Earlier in the year a source explained, "Jaymi is in talks to take part in the next series of Celebrity Big Brother during the summer. He was originally meant to enter the house last summer but dropped out due to work commitments that had already been in the diary that he could not get off."
Amelia Lily
Having been part of X Factor and finishing third behind eventual winners Little Mix, Amelia Lily is being talked about for a debut stint in the CBB house.
Talking up a potential appearance, one source told a tabloid, "Amelia was a big hit on the X Factor with viewers falling in love with her big voice and personality. She's sure to make an impression in the house and fans of the show will no doubt enjoy watching her day in day out."
Helen Lederer
As a star of classic British comedy Absolutely Fabulous, Helen Lederer is certainly the kind of household name who would draw in viewers. How would she cope in a house with EOTB and TOWIE stars though?
She has reportedly been offered £300,000 to enter the house this year, so let's hope she makes it worth her while if she does show up this August!
Talulah Eve Brown
Tallulah was the first ever transgender contestant to appear on Britian's Next Top Model and has a strong association with Big Brother. Her idol is former BB winner Nadia Almada and Tallulah credits Nadia with helping her through her transition.
Speaking about that time in her life, Tallulah previously explained, "I didn't understand what I was, my whole life, pretty much. Then I read a story about Nadia from Big Brother and I thought, 'Oh my god, this is me'."
John Leslie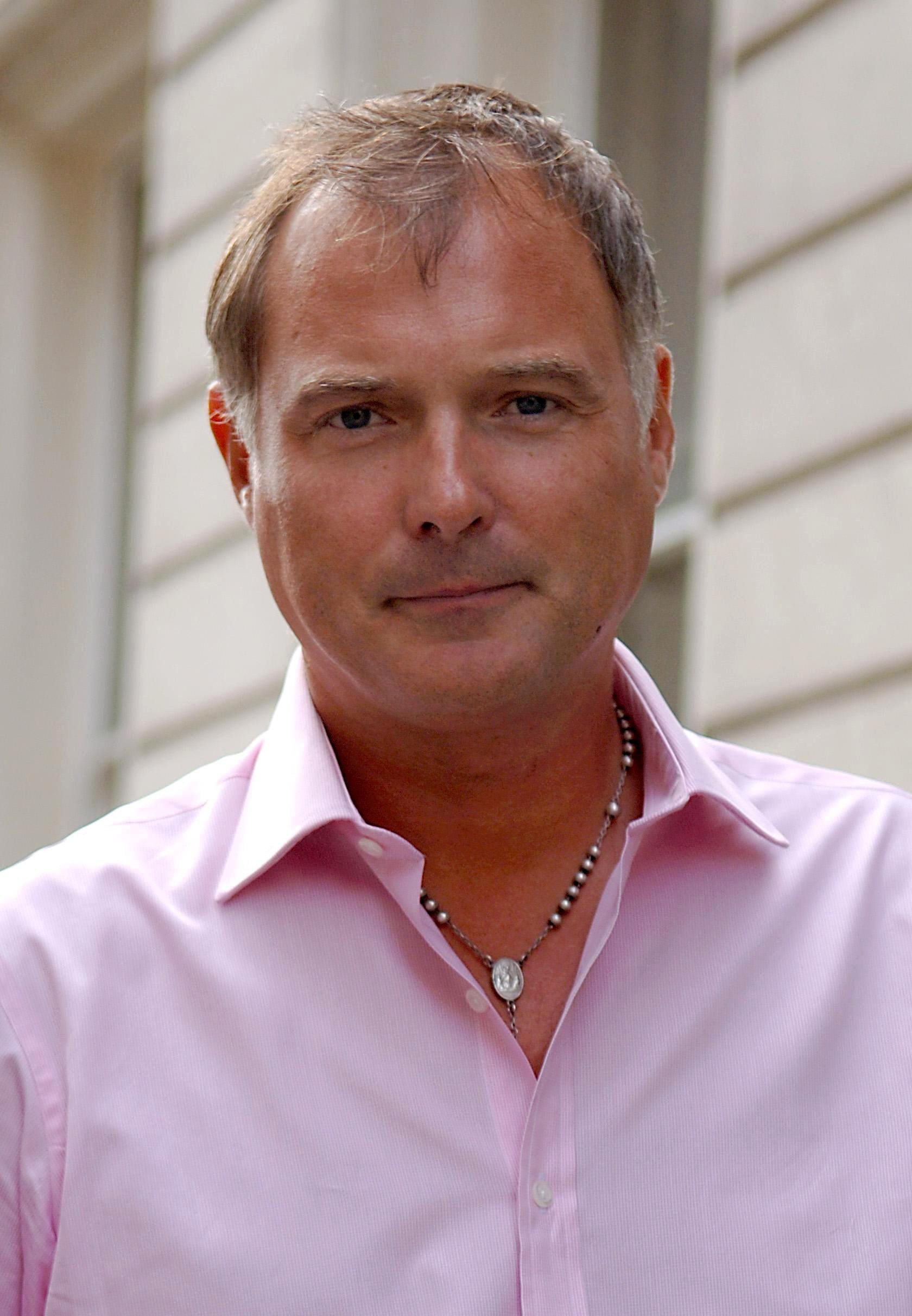 (Pic: PA)
Former This Morning and Blue Peter presenter John Leslie has reportedly been offered £75,000 to enter the CBB house this year. After a sex tape leaked and accusations about his private life emerged, Leslie disappeared from our screens, but is he set to make a huge comeback?
Yet another show source revealed, "John was approached a few months back. He always said he'd never do reality TV but he now feels that he's got nothing to lose. Big Brother is known for its controversial housemates, and bosses can't wait to get him in the diary room."
Gemma Massey
Another potential housemate who already has links with the CBB house is Gemma Massey. Having dated former CBB star Kirk Norcross, model Gemma is reportedly set to enter the house this summer and it sounds like she's already been filming parts for the show.
Revealing that Gemma was set to enter the house, one source claimed that she "will record her opening night VT later this month". Well we'll be hoping to see Gemma on launch night then!
Aston Merrygold
As a member of hugely successful group JLS, Aston would undoubtedly be a hugely popular member of the CBB cast if he is to enter this summer.
Like a number of the rumoured housemates htis year, Aston has a link to BB as one of his best mates JJ Bird was a former housemate in 2010, finishing fourth. If Aston does does enter the CBB house, we hope he gets some tips from his BFF!