6 Outrageously Expensive Celebrity Receipts That Will Make Your Eyes Water
20 February 2018, 17:33 | Updated: 20 February 2018, 17:53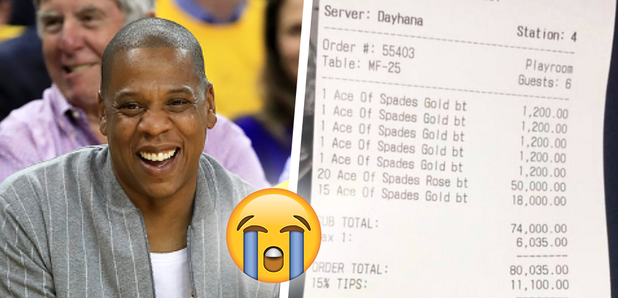 Some of these bills are so long, they're hurting our eyes.
Most of our favourite celebrities have an income/net worth that can only be described as eye-watering.
> 10 Times Dua Lipa Did Not Give A F And It Was Brilliant
After Jay-Z reportedly splashed the cash for one of his friends and employees 50th birthday on Sunday, spending money that's definitely more than your annual income in one night we thought we'd look at some of the craziest and longest receipts and bills that some of our favs have racked up over the years.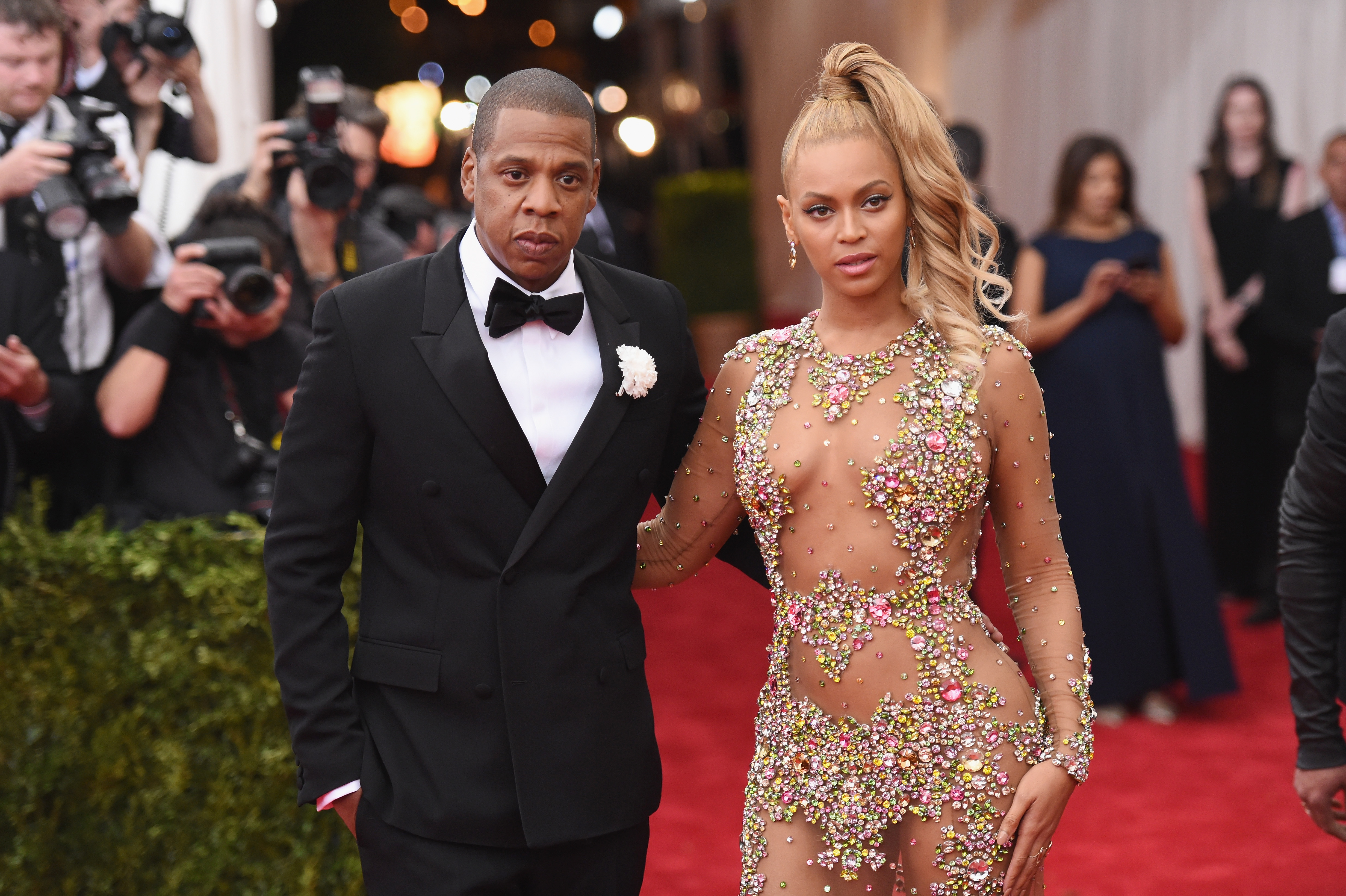 Picture: Getty
We're not really sure why we're doing this to ourselves as it is pretty depressing, but y'know.
1. Jay-Z spending over £79,000 on drinks over the weekend
Jay-Z and Bey have enough money to set up their own little island and they're so loaded that they could retire now and their generations to come would be set financially. However, the Carters aren't stingy and do splash the cash.
So when you're friends with and work with music mogul Jay-Z, you probably want to invite him to your birthday, and that's exactly what Juan 'OG' Perez who celebrated his 50th birthday on Sunday did which meant he didn't have to worry about his guests getting thirsty.
Yes, Jay spent over £79,000 on drinks and left a tip of nearly £8,000.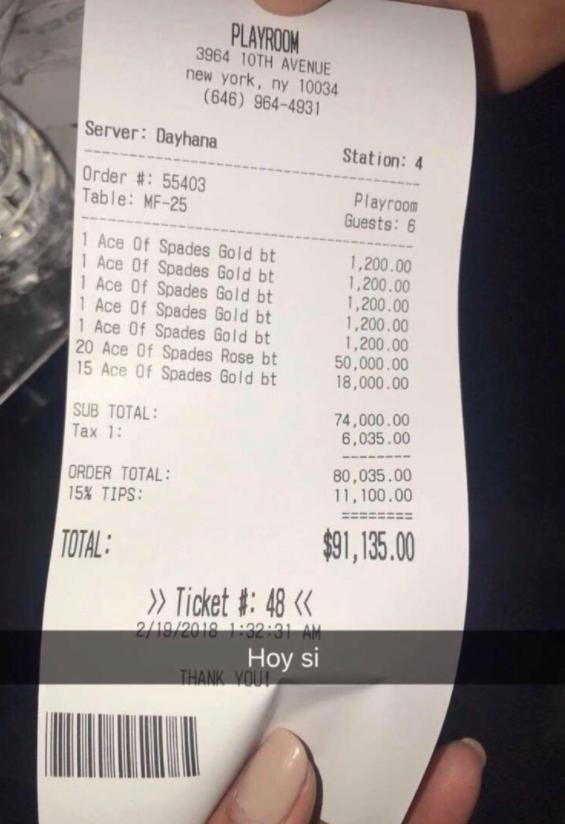 Picture: Twitter
We need a minute to take all of this information in.
2. Beyonce's insane Nando's bill
Just like her husband, Beyonce's not afraid to splash the cash and she did just that when she got a load of Nando's for her crew. Back in 2013 after Bey performed at V Festival the 36-year-old was feeling peckish and managed to rack up a bill of nearly £1,500 at a branch in Essex.
The impressive bill paid by cash, included 48 portions of chips, 48 whole chickens, 25 tubs of coleslaw and 58 chicken wing platters.
That's A LOT of chicken.
Picture: Twitter
> Download Our App Now For All Of The Latest On All Your Fav Celebs...
3. Selena Gomez splashing on The Weeknd's birthday and not showing up
We do some crazy things when we're in love and we're you're as rich as Selena G, these crazy things probably come with a hefty price tag, like the time she spent £24,000 on her then boyfriend, The Weeknd's birthday.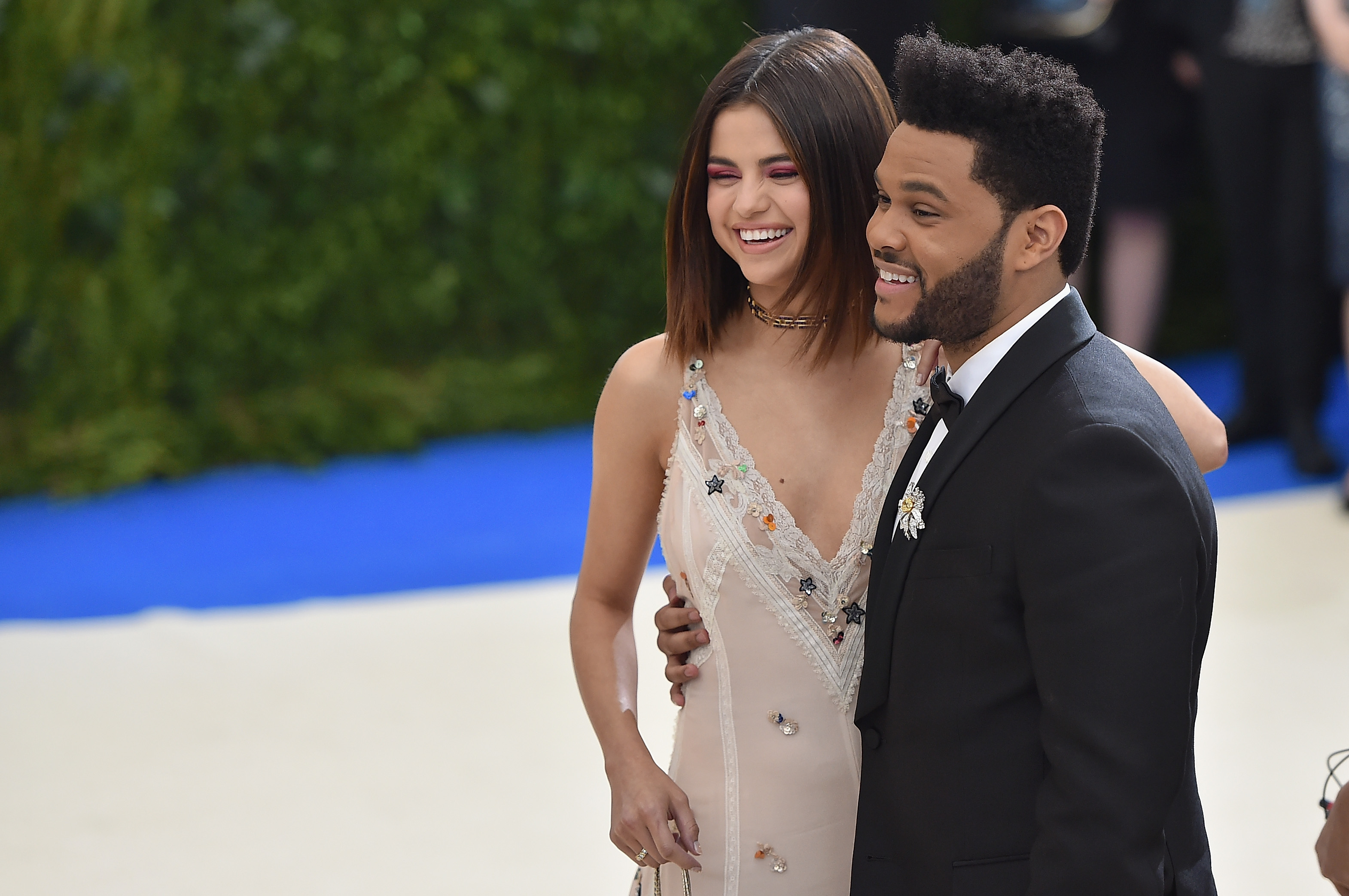 Picture: Getty
It was reported that the 'Fetish; singer forked out the cash for him and his friends to have an arcade to themselves and she didn't even make the party because she was too busy sitting front row at New York Fashion Week.
Wow.
4. Justin Bieber spending the cash on cinema snacks
Okay we've all been to the cinema and had to pay £50 for a bottle of water so we get this. Cinema food is mostly ridiculously overpriced so it's no wonder that Justin's bill was pretty high.
It's no Bey-Z bill but it's definitely more than we'd want to spend on cinema food that's for sure.
In 2014, Biebs and a group of 10 friends pulled up to a cinema in Atlanta and ran up a bill of £172.67 ($241.75) between them on hot dogs, chocolate, icecream and drinks.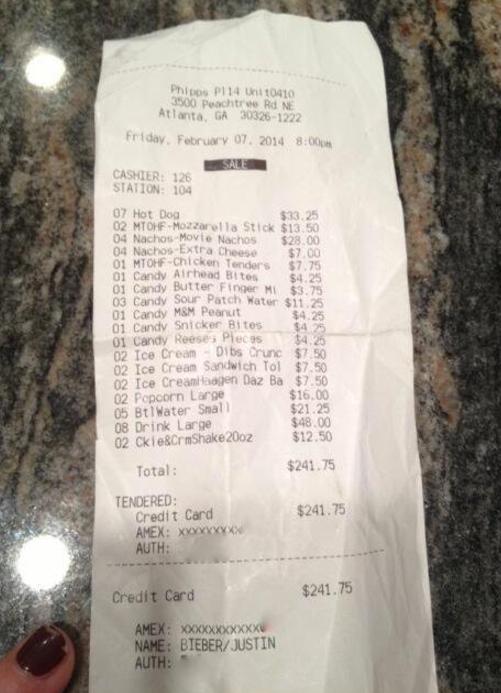 Picture: Twitter
5. Kim throwing that huge party for Kanye at the Staples Centre
Kim and Kanye don't do things by halves and Kim definitely outdid herself when she rented out the iconic Staples Centre for Kanye's 38th birthday in 2016.
Fit with basketball jerseys and everything, Kanye was joined by Justin Bieber, Tyga and John Legend who even sang him a happy birthday song.
So how much did renting this venue cost Kim K? Apparently just $110,000 (£78,573.00) no biggie.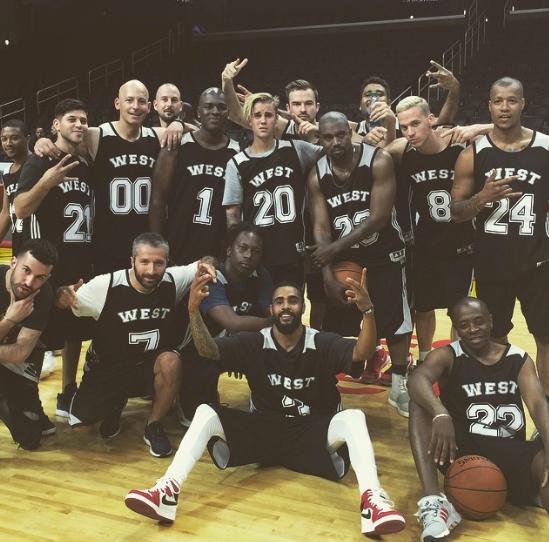 Picture: Instagram
6. Drake also loves himself some Nando's
Beyonce's not the only one that loves herself some wings. Drizzy does too apparently. Just like queen Bey, Drake was feeling peckish after a gig in Leeds and treated his squad to over £500 worth of wings. £500 worth of wings?!?!?!
What. A. Guy.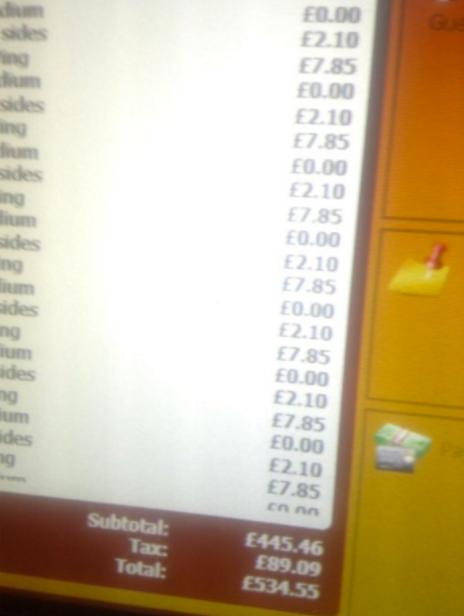 Picture: Twitter
All this talk of money has got Sam Smith's 'Money On My Mind' playing through our heads...