WATCH: The 'Cash Me Ousside' Girl Has Gone And Punched A Passenger On An Airplane
8 February 2017, 08:39 | Updated: 4 December 2017, 11:10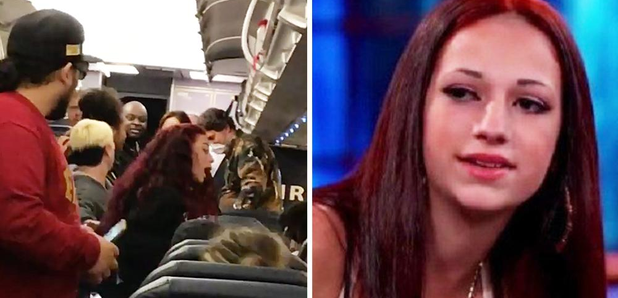 S'pose you could say she caught her inside a plane?
Okay that was really bad, sorry...moving on.
Danielle Bregoli, who is just 13-years old has hit a fellow passenger whilst on a flight out of LA on Monday evening.
Police were called and ended-up escorting her, her mother and another passenger off the plane. The viral-star ended up clashing with a woman as she was putting her bag in the overhead compartment.
Danielle has claimed the woman grabbed her mum by the throat and in response she swung for the woman. According to TMZ, Spirit Airlines have banned Danielle, her mum and the other woman for life.
The 13-year old has since explained her side of the story which you can watch below, just be prepared for some strong language.
2017's biggest meme is America's biggest brat. Cash on her another airline, how bow dah?
You May Also Like