From Mixers To Directioners, YOU Need To Vote To Prove You're Capital's Best Fans 2017!
6 February 2017, 10:05 | Updated: 7 March 2018, 13:40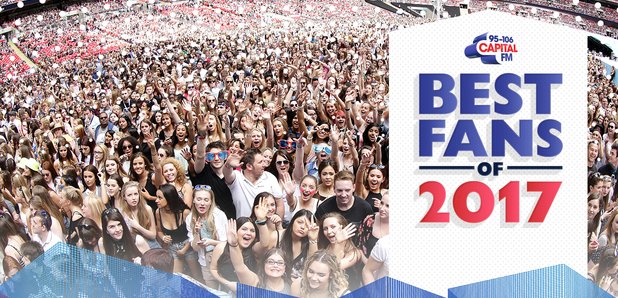 We've shortlisted the 30 biggest and most influential fan groups in the world - and it's down to YOU to decide who's the best!
Capital's on the hunt to find out which huge artist has the BEST fans in the whole world.
Last year, One Direction's #Directioners rallied together to prove that not even a "hiatus" can dampen their spirits. 2015's competition saw Lady Gaga's Little Monsters come out on top - with their Mother Monster even telling us how much her fans mean to her.
With such stiff competition in the pop world, we've had to make our list even BIGGER for 2017 - you can now vote for 30 different fan groups!
How To Vote For Capital's Best Fans 2017
VOTING HAS CLOSED!
Roman Kemp will be revealing the winning fan group LIVE on Capital after 7pm!
Don't forget to hit up Roman Kemp on the Capital Evening Show, Monday - Thursday from 7pm for the hottest gossip, freshest music and all the latest stats from Capital's Best Fans 2017!
You May Also Like...