Cara Delevingne To Join Jamie Dornan In Fifty Shades Of Grey Movie Sequel?
9 April 2015, 09:24 | Updated: 6 December 2018, 15:39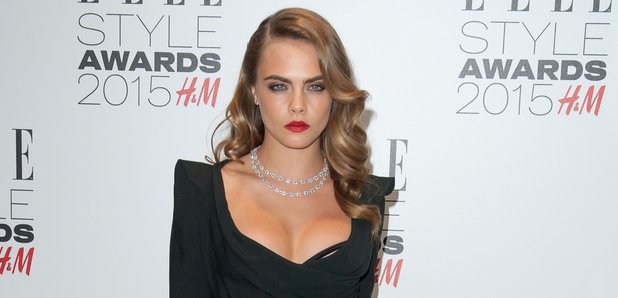 Feeling a little naughty, Cara? Rumour has it she could be joining Christian Grey and Ana Steele on screen.
Is Cara Delevingne heading to the big screen for a raunchy role opposite Jamie Dornan?
If fresh rumours are to be believed, the model-of-the-moment could well have been hand-picked for a role in the upcoming Fifty Shades of Grey movie sequel.
While director Sam Taylor-Johnson is out of here, having dropped out of returning to direct the film's sequel Fifty Shades Darker, it looks like Cara and her growing acting talents have caught the eye of series writer E.L. James.
"Cara is wowing in her performance in Pan with Hugh Jackman, and E.K. James loves the idea of her as a name being in the next movie," a source told the Daily Star this week.
2014 saw Cara beginning to kickstart her Hollywood career with a role in Michael Winterbottom's The Face Of An Angel, and she's ALSO been cast as Enchantress in the film version of DC Comics' Suicide Squad. Look out Tinsel Town… Ms. Delevingne's coming for you!
What do YOU think? Would you like to see Cara join stars like Jamie Dornan, Dakota Johnson and Rita Ora in the sequel to Fifty Shades Of Grey?
You may also like...
Watch what happened when we went to the Fifty Shades Of Grey UK premiere to see how hot the film's stars REALLY are... LITERALLY!
WATCH: Rita Ora reveals how her role will grow in the next Fifty Shades Of Grey movie