The 5 Questions We'd Want Answered If Cara De La Hoyde & Nathan Massey Get Their Rumoured Baby Spin-Off Show
27 September 2017, 13:04 | Updated: 4 December 2017, 11:10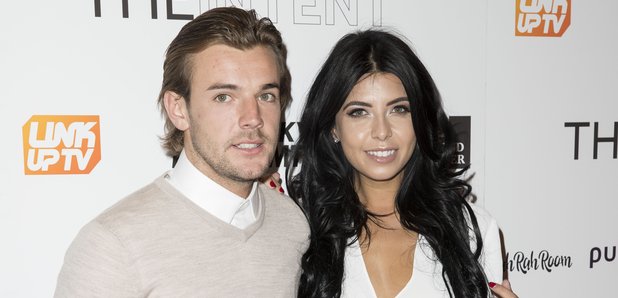 Seriously cute idea.
It seems that baby reality shows are becoming a 'thing' now, what with Made in Chelsea duo Binky Felstead and JP landing one, Sam Faiers' Mummy Diaries and rumours that Ferne McCann is even getting a version.
However, if Love Island star Cara de la Hoyde has anything to do with it, then she and ex boyfriend Nathan Massey will be the next couple to land a mummy-style show.
> Love Island 2016's Cara De La Hoyde & Nathan Massey Have Revealed The 4D Scan Of Their Baby Boy
Talking to the press at a recent beauty event in London, the 2016 Love Island winner revealed that she'd "love to do something like that. I think Nathan and I are the polar opposites to Binky and JP, so it'd be quite nice to see the other side of parenthood".
Whilst nothing is confirmed, we're already thinking about what the show could be like and we've got a few questions we'd like the pair (and the producers!) to answer:
1. Why did Cara De La Hoyde & Nathan Massey split up? The pair 'split amicably' back in April this year but have since gotten close again after it was announced that Cara was expecting a little boy.
They've both said in the past that they think they moved too fast when they left the Love Island villa and that if they had taken their relationship at a slower pace, they'd probably still be together.
2. Will Cara De La Hoyde & Nathan Massey get back together? "At the moment, we're just enjoying each other's company, and whatever happens, happens", Cara has recently commented. But we're desperate to know a more definitive answer!
3. Will Cara and Nathan's baby make an appearance on TOWIE? We really hope so - how cute would that be!
And it's not just us that thinks so because Cara has hinted at it in the past as she revealed that she thinks "TOWIE needs a little bit of lightness right now, there's so much going on".
4. Will Olivia Buckland and Alex Bowen be godparents? The four friends were inseparable in the villa and we reckon that Cara might actually be one of Olivia's bridesmaids. So will Cara repay the favour and make Olivia the baby's godmother?
5. What do the Love Island alum make of the new Love Island contestants? The pair regularly tweeted about watching Love Island 2017 together, but we can't help but wonder what they make of this years contestants.
You Can Keep Up To Date With All Things Love Island Right. This. Way.
Pssst. Love Island's Chris & Kem have started writing music!