Caitlyn Jenner CONFIRMS Daughter Kylie IS Pregnant & That She Knew 'Some Time Ago'
25 September 2017, 17:43 | Updated: 4 December 2017, 11:10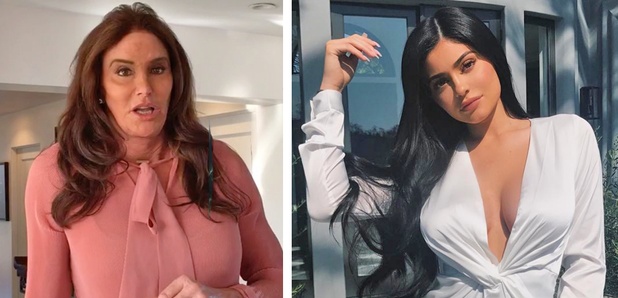 So this is actually happening!
When the news emerged that Kylie Jenner was reportedly pregnant, people were shocked.
Kylie had only been dating rapper Travis Scott for five months and there had been plenty of pregnancy rumours when she was dating Tyga, so naturally people didn't know what to think.
> People Are Not Fully Convinced Kylie Jenner's Pregnancy Is Real After New Pictures Emerge
But now Caitlyn Jenner has confirmed that daughter Kylie IS pregnant and we're shocked all over again!
When approached about the topic of Kylie's pregnancy and whether Caitlyn was told before the stories broke online, an official rep for Caitlyn revealed, "All I can tell you is that it was some time ago."
So if Caitlyn was told about the pregnancy "some time ago" that means it really is happening and we can actually start getting excited that Kylie is about to become a mum!
Reports had surfaced earlier in the day that suggested Caitlyn had only found out about the pregnancy online like everyone else, with a source telling Hollywood Life, "Caitlyn was really shocked and disappointed to learn that Kylie is pregnant."
"She thinks Kylie is way too young to have a baby, and that she should have waited until she was in a long term committed relationship."
"Obviously, Kylie has more than enough money to ensure that she can pay for help but Caitlyn still thinks that having a baby will take a huge toll on Kylie's life."
But that has now been rubbished with an official rep for Caitlyn admitting that the former Olympic champion WAS told "some time ago".
So now we just need to know whether Kylie and Travis are having a boy or girl, how long we have to wait until the birth and all the other questions we've got!
> Download Our Amazing New App To Get All The Latest Celebrity Gossip Before Anyone Else!
Whilst you're here, check out what happened when Kylie's sister Kendall attempted to ride a bike recently...