Britain's Got Talent Final Rescheduled To Avoid A Clash With Ariana Grande's Manchester Tribute
31 May 2017, 16:05 | Updated: 4 December 2017, 11:10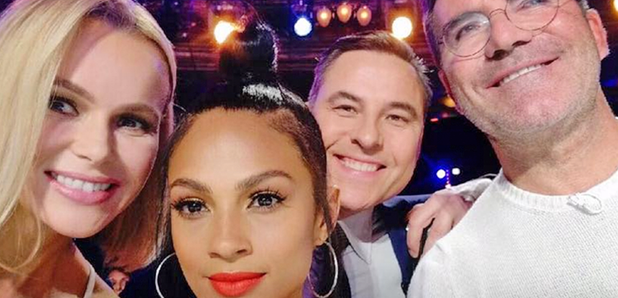 Ariana's tribute show will be taking place at the exact same time the live final was initially planned for.
Following the recent tragic events in Manchester following Ariana Grande's show, the star has decided to host a benefit gig in honour of the victims who lost their lives. The show will be taking place in Manchester and Ari has assembled a star-studded line up to join her.
One Love Manchester, as the show is being called, was due to take place at the exact same time as the Britain's Got Talent final on Sunday evening, but BGT producers have now rescheduled.
> Fans Are Calling For Ariana & Miley To Perform This Cover In Manchester & It's Basically Perfect
A spokesperson for the BGT explained, "Ariana Grande's 'One Love Manchester' benefit concert is bringing artists and the public together, and will raise funds for the Red Cross's Manchester Emergency Fund."
May 30, 2017
"ITV and 'Britain's Got Talent' have no desire to distract from this important cause, so we have taken the decision to move the 'Britain's Got Talent' Final from Sunday night."
The final will now be aired on Saturday 3rd June at 8pm.
Ariana is set to be joined by Justin Bieber, Katy Perry, Miley Cyrus, Coldplay, Take That, Niall Horan, Usher and Pharrell Williams, whilst Black Eyed Peas will be making a huge comeback too.
Keep it Capital as we bring you all the live coverage from Ariana Grande and all the other fantastic performers from Manchester on Sunday and download our app here to keep up to date with all the latest news.
> Ant & Dec Forced To Step In As Technical Issue Sparks Britain's Got Talent Miming Rumour
You may also like...