"It Just Wasn't Right": Charli XCX Talks Turning Down Working With Christina Aguilera
2 July 2014, 12:10 | Updated: 4 December 2017, 11:10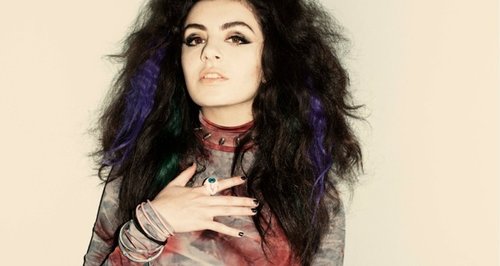 Most people would kill to work with the 'Dirrty' girl herself, but Charli XCX turned down a collaboration with Xtina because "it just wasn't right".
Charli XCX is pretty hot property right now! As well as her 'Fancy' collaboration with Iggy Azalea (and their awesome performance at the Summertime Ball) she's been offered other big name collabs left right and centre.
While most new artists would be tempted to accept any big-name collaborations for the sake of having the name under their belt, Charli insists on only taking on the tracks that she feels to be right for her.
While the Brit songstress is still on the top spot of the American Charts with Iggy and had a chart topping hit with Icona Pop and "I Love It", she said no to working with Christina Aguilera.
She told Popjustice, "I've passed up on many a thing that could have made me a big artist or something. Like I was offered a feature on a Christina Aguilera song and I turned it down. It just wasn't right. She's cool, but it just wasn't right."
Sounds like she's still a HUGE fan of Christina though... judging by Charli's latest tweet!
just wanna clarify that "stripped" is one of my favourite albums ever.......

— CHARLI XCX (@charli_xcx) July 2, 2014
Charli already has three studio albums under her belt and claims to have written over 500 songs for herself and other artists. Busy lady!
She said, "I have millions of songs that I'm never going to sing but someone else could sing a lot better than I could, so I'd rather give them to other people than have them sitting in my brain, festering away."
Charli has also put a whole album on hold, as she chose not to release the punk record in favour of something more radio friendly. She said, "I was over the music industry, I was over all of it. And I went to Sweden and made a punk album. I've made a pop record. I think it'll be completely finished by the end of July, I'm not doing any more writing sessions now … I still want to put out all the stuff I did in Sweden. That is going to happen at a later point."
The currently untitled album will feature Charli's single 'Boom Clap' which features in the movie 'The Fault In Our Stars'.