Blac Chyna's Set To Get A SEVEN-FIGURE Sum From Rob Kardashian For Leaking Her Nudes
18 September 2017, 16:09 | Updated: 4 December 2017, 11:10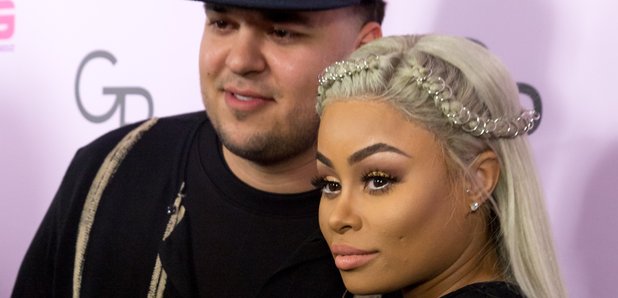 Plus she will be getting $20k a month in child support, too.
The collective jaws of the world pretty much dropped in unison when Rob Kardashian had a social media meltdown back in July and posted nude photos of Blac Chyna on the internet and it looks like he's set to pay for it, big time.
By posting the private images from Chyna, Rob was breaking the law by posting 'revenge porn' and it looks like Chy is asking for a seven-figure payout after losing jobs and endorsements following the pictures and claims of surgery from Rob.
Chyna's lawyer, Lisa Bloom, claims the former stripper lost work due to his claims that she had got her pre-baby body back using surgery, which put off sponsorships for flat tummy teas and waist trainers.
It comes after Rob and Chyna's child support arrangements were revealed by TMZ, claiming that Chy will get $20k a month in payments, parts of which will go towards nannies to look after baby Dream.
Hopefully that will be the last of the nasty messages online between the pair – aside from the legal issues, no child is going to want to read all that when they grow up.