Big Brother's Josie Gibson Shares Harrowing Images After A Man Attacked Her & Friends In A Taxi
3 January 2018, 11:10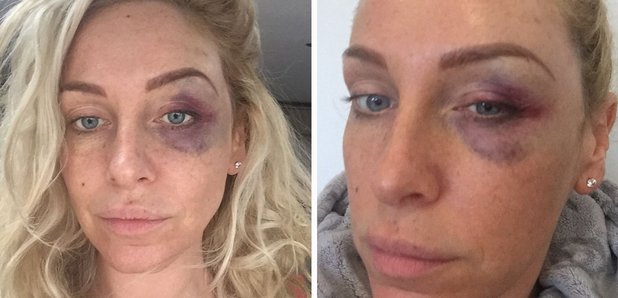 This is totally unacceptable.
Big Brother's Josie Gibson has shared some shocking photos of her black eye after she was attacked in the back of a taxi by a man who tried to sexually assault her friend.
The reality star revealed what had happened on a night out this week, telling her fans, "Nothing makes me more angry and disturbed than a 'man' that thinks it's acceptable and funny to attack women.
"I'm so lucky to have the platform to warn other women about men like this as I've now heard we are not the only women he has done this to, He decided that he would continue to punch my friend Demi in the face several times when we told him to get out of our taxi for trying to sexually assault her in the back.
"Just because we were kind enough to give you a lift doesn't mean to can try and do the things you were doing to her! I tried but couldn't stop him as he was in the back. Then he went for my other friend next to me from the back because we were screaming for him to get out.
"He then punched me, but my poor friend Demi was unconscious in the back. Managed to knock a woman out… what a man… The only thing I could do was hit him with my wedge to get him off of us.
"We finally got him out of our taxi and were so relieved it was the end. But oh no this disgrace of a man decided to open up the back of the taxi from the boot and continue to punch my friend Demi where none of us could get in the way.
"I feel so bad for my friend and all she did was stop him and his vulgar sexual advances. She did nothing wrong and he would not stop punching her. I would be absolutely mortified if this was any son of mine."
We hope you and your friend are OK, Josie – this is just totally unacceptable.