WATCH The 15 Best Music Video Team-Ups… EVER!
19 February 2015, 11:49 | Updated: 4 December 2017, 11:10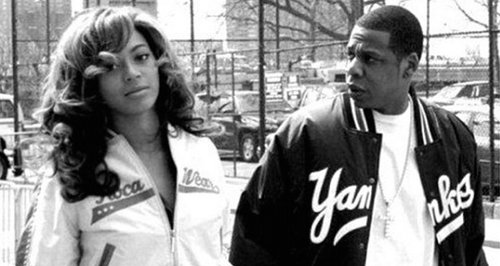 From pop-stars singing with rap gods, to RnB princesses partying with superstar DJs, we LOVE massive artists joining forces! Here are the 15 ULTIMATE music video team-ups from the world of hit music.
Iggy Azalea & Rita Ora - 'Black Widow'
We don't know what excites us more about 'Black Widow' - whether it's the fierce pairing of Rita & Iggy, or the Kill Bill inspired video, this is DEFINITELY one of the hottest pairings of the last 12 months.
Mark Ronson & Bruno Mars - 'Uptown Funk'
From Amy Winehouse to Robbie Williams, Mark's 'Version' album was jam-packed with huge tunes, so when we got wind of his collaboration with Bruno Mars we got VERY excited. We were right to be too, 'Uptown Funk' spent a record breaking 7 weeks at the top of the Vodafone Big Top 40, and we're still getting down to it on the dance floor!
David Guetta & Nicki Minaj - 'Turn Me On'
Take a superstar French DJ and a sassy Trinidadian rapper and you're bound to get something to remember. 'Turn Me On' was such a massive tune that the pairing joined forces again on Guetta's latest album, 'Listen'. 'Hey Mama' is rumoured to be the next release from the record, and we're hoping that the video is just as intense.
Jay–Z & Beyonce – 'Drunk In Love'
After the booty-shaking anthem that was 'Crazy In Love', we were SO excited for the most powerful couple in music, Mr & Mrs Carter, to duet again. 'Drunk In Love' was no disappointment either, although it did give our booties a break on the dance-floor.
Lady Gaga & Beyonce – 'Telephone'
Not only did two of our favourite divas get together for a follow-up to the sensual 'Video Phone', but the video was a 10-minute MASTERPIECE! Seriously, just check it out!
Jessie J, Ariana Grande & Nicki Minaj – 'Bang Bang'
Not two, but THREE huge artists got together in summer 2014 for the smash 'Bang Bang'. Understandably this shot straight to the top of the Vodafone Big Top 40, and we're still partying hard to it!
Charli XCX & Rita Ora– 'Doin' It'
Charli's one of the freshest faces on the UK music scene, but she's already proving she's hot property. First up she lent her vocals to Iggy Azalea's massive 'Fancy', now she's got her own tracks with Rita Ora lending support. This girl is definitely one to watch in 2015!
Justin Bieber & Nicki Minaj – 'Beauty & A Beat'
It's safe to say that Bieber's quickly losing his squeaky clean young boy image, and we're pretty confident that booty-licious Nicki Minaj had something to do with this! The video for 'Beauty And A Beat' DEFINITELY has us in the mood for a pool party, too!
Calvin Harris & Rihanna - 'We Found Love'
Not only did Calvin & RiRi team up for an incredible song, the video also led to Rihanna almost getting arrested for trespassing (topless) in a farmer's field.
Justin Timberlake & Jay-Z – 'Suit & Tie'
We couldn't decide which one of Mr Carter and Mr Timberlake's collaborations to feature here, 'Holy Grail' had swag, but 'Suit & Tie' had some definite class!
Cheryl & Tinie Tempah - 'Crazy Stupid Love'
It was the come back we were all waiting for, and in summer 2014 we were definitely not disappointed. Ms Tweedy Cole Fernandez-Versini bounced right back in to our hearts with a banger of a collaboration with rapper Tinie Tempah. Not only was it an absolute tune, it taught us some amazing new dance routines. (Bonus treat: watch out for that moment Chezza gets a nice eyeful of what Tinie's packing!)
Robin Thicke & Pharrell Williams – 'Blurred Lines'
It dominated the charts back in 2013, so we couldn't pass up the chance to get grooving to this team up between Robin Thicke & Pharrell Williams.
Will.i.am & Britney Spears – 'Scream & Shout'
"Bring the action!" - combining everyone's favourite producer with the biggest pop-star of the last 20 years was definitely something to get hyped about, and 'Scream & Shout' definitely didn't disappoint.
Rihanna & Eminem - 'Love The Way You Lie'
Rihanna and Eminem may have had a huge success with 'The Monster' in recent months, but before that the duo teamed up for the intense 'Love The Way You Lie'. Can you believe this song is five years old?!
Christina Aguilera, Pink, Mya, Li'l Kim & Missy Elliot - 'Lady Marmalade'
Throwback time! 11 years ago (yes ELEVEN!), four of the BIGGEST divas around joined forces to create the lead track from the Moulin Rouge movie. The track, produced by none other than Missy Elliott, still has us singing sassily in the shower. Such a tune!
You may also like...