Fans Slam Bella Thorne For "Exploiting The LGBT Community For Publicity" After Posting A Pic Of Her Kissing Another Girl
26 September 2017, 17:24 | Updated: 4 December 2017, 11:10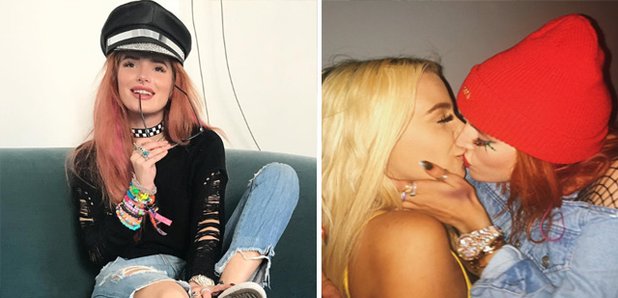 WOAH.
If you're ever in doubt that Bella Thorne does whatever she wants, then look no further than her latest rumoured relationship.
She was recently linked to blackbear and previously dated Gregg Sulkin, Charlie Puth and Tyler Posey but has been open about her sexuality and identifies with being bi-sexual.
> Charlie Puth Has Slammed Bella Thorne After Finding Out She Was Still Dating Tyler Posey When They Got Together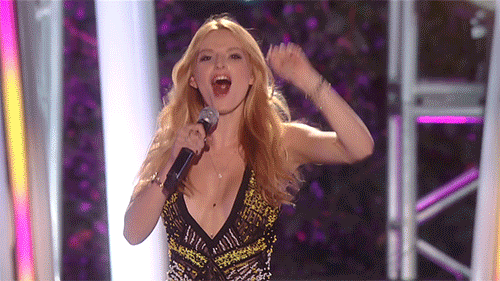 But after photos have emerged online of the actress getting with YouTube star, Tana Mongeau, fans of both sides are hoping that this relationship is a keeper.
These photos come after Tana tweeted about wanting to date Bella - however, neither have actually confirmed their relationship.
Who's shook pic.twitter.com/3aQoy0UlMN

— bella thorne (@bellathorne) September 25, 2017
However, Bella has said in the past that she is open to having a girlfriend and has expressed her attraction towards Disney Channel star, Dove Comeron, multiple times on social media.
We say all this but we had no idea that Bella and boyfriend, blackbear, were even on the way out.
What's more though is that fans seem to be unimpressed that Bella has publicly posted this photo:
i don't know if "shook" is the word i would use, its more like this pic.twitter.com/3WMufJLOQ0

— lindsey (@cryingwithmila) September 25, 2017
I mean I support LGBT but like this didn't leave me shook it left me with 'why?'

— Anh (@lilxuniicorn) September 25, 2017
September 26, 2017
"Me" pic.twitter.com/j3aTEhbyfd

— Madeleine#DEFENDDACA (@themaddieshow_) September 25, 2017
I don't remember this episode of shake it up?

— Kenna (@mckennaradley) September 26, 2017
here you go... pic.twitter.com/UKyqEwY5yT

— Fangirl Mcmahon (@FangirlMcmahon) September 26, 2017
Please stop exploiting the Lgbt community for publicity

— Halloween Daddy (@GalacticLion) September 26, 2017
September 26, 2017
Remember when Bella split up with Charlie Puth but still danced (awkwardly) to his song on the radio?