Bella Hadid Brilliantly Told Off Her Security Guard For Being Rough With A Female Photographer
14 September 2017, 15:24 | Updated: 4 December 2017, 11:10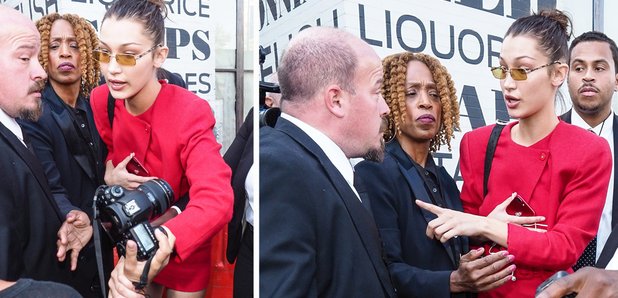 Bella stood up for the snapper and made sure she was OK.
Life as a paparazzi can be hard (shout out to the snapper who didn't get out of the way of Justin Bieber's moving car and had his foot run over) but not when you're trying to get a snap of Bella Hadid.
The model was being pursued by a pack of photographers and fans as she left the Michael Kors show in New York Fashion Week, and her security took her down some narrow pavements to try and get her to her car.
When one of her security moved a female photographer out of the way too roughly, Bella stepped in to tell him off and check she was alright.
She yelled at the man, "Hey! Can you please not touch her! Are you ok? Don't touch her!" as she held the photographer's arm and made sure she wasn't hurt.
We love that Bella won't take any c**p from anyone – and we adore her even more for sticking up for the woman against that burly security guard too.