Nicki Minaj, Tyga and Common Prepare Their Oscar Speeches?!
Barbershop: The Next Cut - Official Trailer 1 [HD]
02:18
The latest instalment in 'The Barbershop' franchise reunites the old cast... And adds a few familiar faces too, including Nicki Minaj, Tyga and Common! CANNOT. WAIT!
Ice Cube, Cedric the Entertainer and Anthony Anderson all return, having filmed the original 'The Barbershop' movie 13 years ago! Time flies when you've got films like The Barbershop, huh?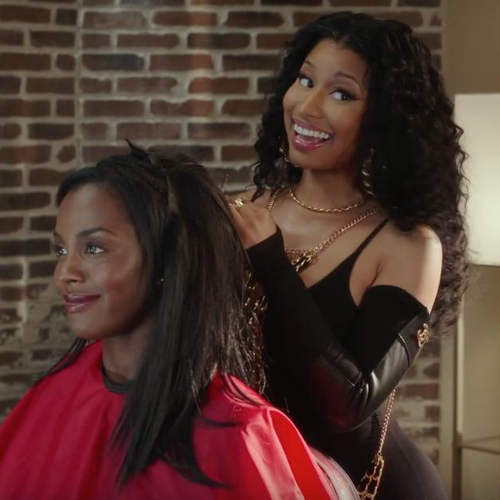 But the team have also hired the likes of hip-hop/rap artists, Nicki Minaj, Tyga and Common to join the party... And we are pleased. We can't think of anyone else who could have delivered the line "With this hair and this booty, it's like walking out with a black AMEX. And I never get denied" better than the 'Starships' singer.
If we were you, we'd keep watching that trailer on repeat until The Barbershop: The Next Cut is released in cinemas early next year.
You May Also Like...