IKEA Just Responded To Balenciaga's £1300 Version Of Their Blue Bag In The BEST Way
26 April 2017, 11:43 | Updated: 4 December 2017, 11:10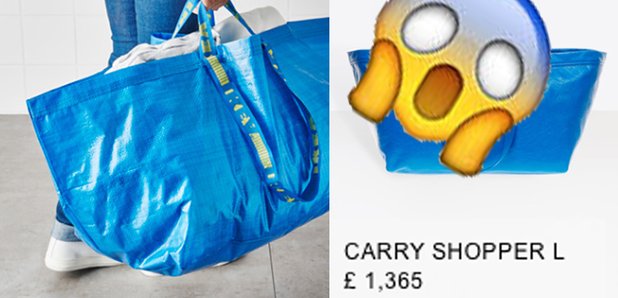 Here's how to identify you've got an IKEA original.
Balenciaga bags are expensive business – so how would you feel if you could get a dupe for just 40 British Pence? Well, you kind of can…
The fashion house revealed their Arena Shopper recently… and people were quick to spot the difference between the £1300 bag and Ikea's trusty blue Frakta carrier bag.
You have to be pretty wealthy to rock the original Balenciaga number, but the Ikea version will only set you back 40p – less than a chocolate bar or a packet of crisps!
IKEA "deeply flattered that Balenciaga tote bag resembles the Ikea iconic sustainable blue bag for 99 cents."B'ciaga ($2,145) yet to comment pic.twitter.com/eelkFPvn46

— Olivia Bergman (@BergmanOlivia) April 19, 2017
It's not the first time there have been eerie similarities between Balenciaga products and normal household items – people freaked out earlier in the year about their £2300 blanket bag – which looks just like the packaging you get those fleecy blankets with HUGE flowers on in.
Wow @BALENCIAGA an entire blanket bag?! pic.twitter.com/mDGX4LMnpn

— Banele Christopher (@Banele_C) March 21, 2017
IKEA hilariously responded to the bag going viral by creating their own guide for how to check whether your bag is an IKEA original: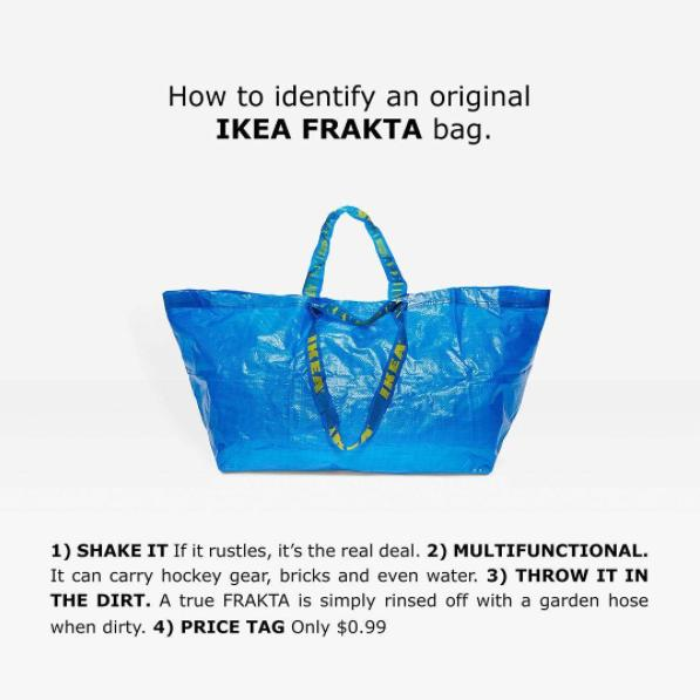 Anybody else making like us and just planning to use an Ikea carrier bag as a handbag from now on? If it's good enough for Balenciaga, it's good enough for us!