There Was A Hidden X-Rated Message In 90s Kids' Show Art Attack & Almost Everyone Missed It
8 March 2017, 12:02 | Updated: 4 December 2017, 11:10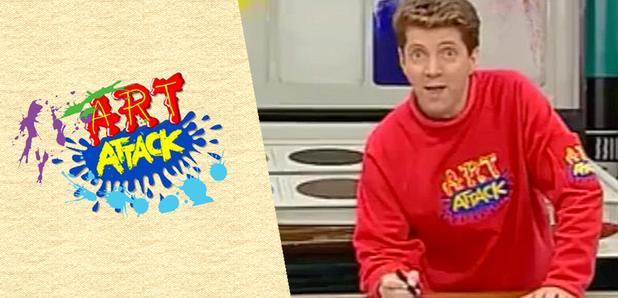 We can never unsee this now!
If you grew up in the nineties, you undoubtedly watched the incredible show that was Art Attack.
Neil Buchanan was the art teacher we all admired and his 'Big Art' pieces were the stuff of legend.
But there was something super x-rated right in front of our noses the whole time and we had no idea it was even there!
Wait wait wait so they actually did carve 'sex' into The Head from Art Attack's haircut? pic.twitter.com/yvFNd2IIJt

— Jamie Smart (@jamiesmart) March 7, 2017
Yes, the talking sculpture character, known as The Head, actually had the word 'sex' carved into his hair right on his forehead. If you still can't spot it, check out this pic...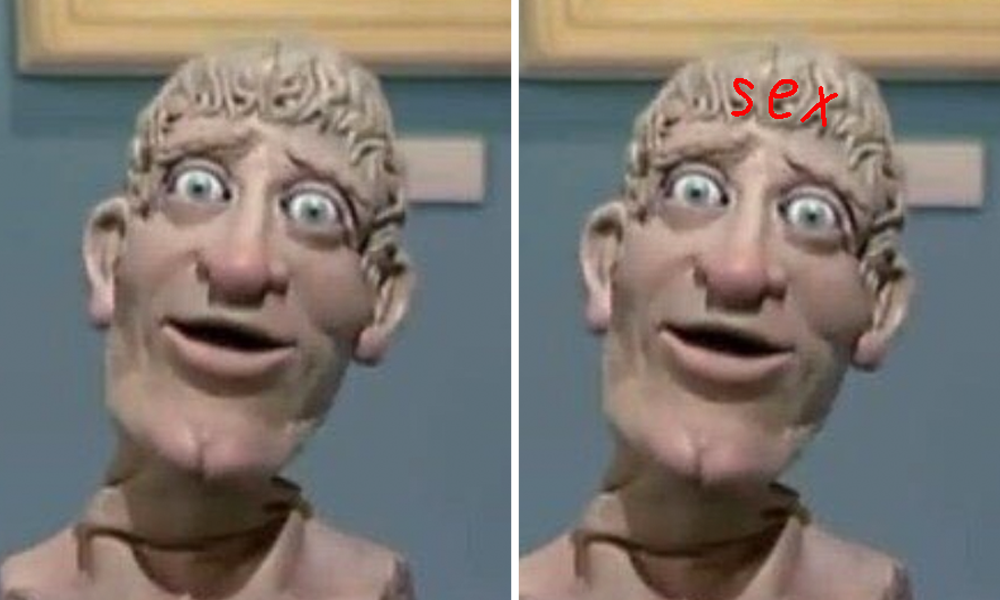 Rumours had been circulating for years that this was the case, but we never wanted to believe it. After seeing the picture though, it seems so obvious, but it appears we weren't the only ones who missed it when we were kids.
Never noticed that The Head on Art Attack had sex hidden in his hair. Art is subversive. pic.twitter.com/t2dpMoOOcw

— GrassDragon v20.1.7 (@Grassdragon193) January 31, 2017
ART ATTACK'S BUST HAIR HAS SEX WRITTEN ON IT OMG pic.twitter.com/ai7AxkRrUA

— king c (@yvesainlarent) November 11, 2016
@JeanieHealy the head from art attack has the word "sex" written in its hair at the front....childhood ruined

— Emily Salmon (@emilysalmon45) January 20, 2016
We can't cope right now!
Why is our childhood being ruined!?
PS can we just appreciate that presenter Neil Buchanan is in a heavy metal band called Marseille! Wow.
WELCOME TO ART ATTACK pic.twitter.com/0Px8t6lBsT

— Robn™ (@RobinDee_) February 25, 2017
You may also like...