Andy Murray Released A Song Years Ago, And It's The One Tune You Wish You Never, Ever Heard
5 July 2017, 15:29 | Updated: 4 December 2017, 11:10
This is FAR from ace, Andy.
He's one of the greatest tennis players today - he has two Wimbledon titles, the US Open and an Olympic gold medal under his belt. Is there anything the man can't do?
Well, rap.
> 11 Reasons Why Wimbledon Is EXACTLY Like A Taylor Swift Concert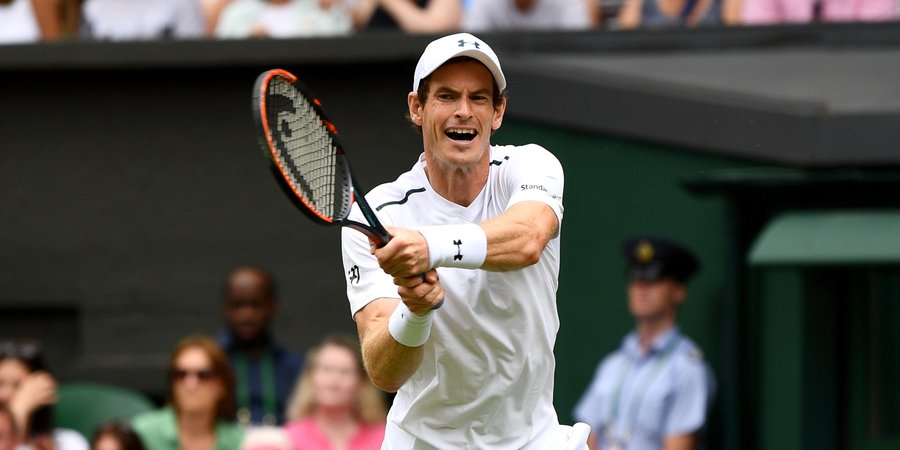 Pic: Getty
Alongside Bryan Bros Band, Andy Murray featured on a song in mid-2009, titled 'Autograph'. You need to hear it to believe it.
Don't worry - it's not just him that, erm, "spit some bars". Fellow athlete, Novak Djokovic, also makes a stellar appearance on track. This could easily be the greatest day of our lives.
"During Wimbledon it really gets crazy. My hand cramps up and my mind gets hazy" sings the Scottish 30-year old. "I sign and sign, but the line doesn't end. Wake me up tomorrow, let's do it again."
We are begging you, Andy, if you win Wimbledon for a third time this year, please forget about thanking your family and wife and blah, blah, blah; just sing this and do a bold mic drop at the end.
> Download Our App Now, 'Cause It's Really Ace. (We'll See Ourselves Out After That Pun.)
It's not great when tennis players jump into the world of music. It's definitely not great when music stars attempt tennis, right, Olly Murs?