Geordie Shore's Abbie Holborn Says She's Addicted To Surgery After Getting 8 Cosmetic Procedures
23 November 2017, 11:11 | Updated: 4 December 2017, 11:10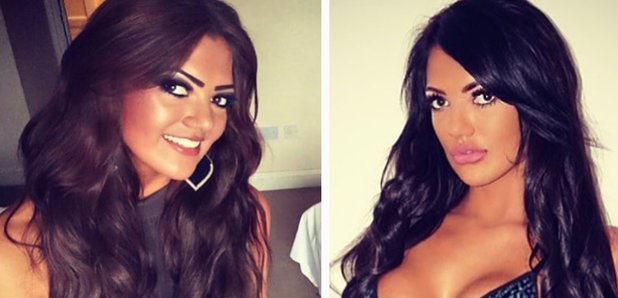 The reality star blames it on the environment in the house and being offered free treatments.
Geordie Shore fans might have noticed that newbie Abbie Holborn is looking a bit different to her first appearance on the New Radgie Rampage, and she's admitted that she has undergone eight cosmetic procedures since joining the show.
Abbie, whose first cosmetic surgery was a boob job at just 18 years old, admitted to a tabloid, "I remember going into the house and thinking 'Oh my God the girls look so good" and I had nothing done, I'd had a small bit of lip filler and that was it.
"There was all this talk about what they had done and what they were going to get done and when you're in that environment it's really hard... you feel so self conscious."
She has since had lip, jaw and chin fillers, Botox, veneers and tattooed eyebrows and says that it's even harder to resist now her reality show fame has companies offering her free treatments.
Abbie revealed, "The annoying thing is I get so many plastic surgery companies offering me procedures for free and it's hard to say no. It's a constant battle not to go overboard. I'll get some more filler and Botox over the next few weeks. I think people in the public eye go down the surgery route because it's a quick and easy way to make them feel better about themselves."
Here's hoping Abbie can stop before she takes it too far – you look great as you are!