Chart Update: Carly Rae Jepsen Really Really Wants The No.1 Spot!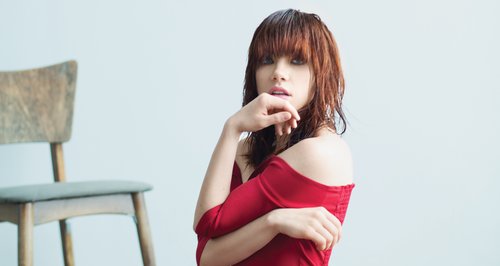 The 'Call Me Maybe' star is back and ready to take on the chart with her catchiest tune ever.
The Canadian songstress returned to the scene with a bang last month when she released the music video for her new pop anthem 'I Really Like You'.
As you can imagine, the video was a pretty big deal. Hollywood legend Tom Hanks took the main role, lip syncing the entire track and there was even a cheeky cameo from Justin Bieber! But will all this be enough to get Carly to the top? Well that's up to YOU.
Have a look at the tracks with a chance of bagging themselves the next No.1 single:
The CURRENT No.1: Wiz Khalifa feat. Charlie Puth - 'See You Again'
This tearjerker from Wiz Khalifa and Charlie Puth has now taken the top spot for two weeks in a row. It really doesn't look like there are many tracks capable of knocking this off the top, only time will tell…
Carly Rae Jepsen - 'I Really Like You'
If any new entry had a chance of scoring the top prize this weekend then look no further than the extremely talented Carly Rae Jepsen. Once you've heard this song you won't be able to get it out of your head for the next couple of days, that's just a fact.
Clean Bandit - 'Stronger'
They came shooting into the top five only HOURS after the release of the track so who knows what they can do with an entire week of record sales under their belt. Will you help Clean Bandit muscle their way to pole position with 'Stronger'?
Omi - 'Cheerleader'
He's been at No.2 for two weeks now. Omi's 'Cheerleader' was destined for the top spot but has been kept out since its release by Wiz Khalifa's 'Furious 7' track 'See You Again'. Can the Jamaican superstar leapfrog the No.1 and finally take the Vodafone Big Top 40 crown?
Remember to tune in at 4PM on Sunday with Marvin Humes to see who will be battling for the top spot on the Vodafone Big Top 40.