16 Remixes You Need In Your Life This Month [November 2016]
11 November 2016, 15:44 | Updated: 11 November 2016, 15:53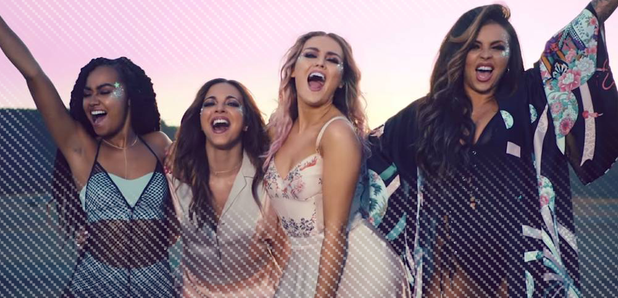 Winter is definitely here, we ACTUALLY saw the 's' word the other day, and the thermostat has (begrudgingly) been cranked up.
We're here with 16 of the HOTTEST remixes of our playlist tracks go get the blood flowing.
Hit play on the epic tracks below, and we can guarantee you'll be up and dancing, and you'll be able to feel your toes again in no time!
Little Mix - 'Shout Out To My Ex' [Neon City Remix]
Neiked feat. Dyo - 'Sexual' [Ben Rainey Remix]
The Weeknd feat. Daft Punk - 'Starboy' [DVBBS & IZII Remix]
Shawn Mendes - 'Mercy' [Loote Remix]
The Vamps & Matoma - 'All Night' [Alex Adair Remix]
Calvin Harris - 'My Way' [Tiesto Remix]
Dua Lipa - 'Blow You Mind (Mwah)' [Bobby Rooke Ulti-Remix]
Ariana Grande feat. Nicki Minaj - 'Side to Side' (S∆BR Remix)
Zara Larsson - 'Ain't My Fault' [MSC Remix]
Maroon 5 feat. Kendrick Lamar - 'Don't Wanna Know' [Mr. Collipark Remix]
Offaiah - 'Trouble' [Tom Buden Remix]
Galantis & Hook 'N' Sling - 'Love On Me' [Alex Metric Remix]
Sia - 'Bird Set Free' [Mark Stereo Remix]
Niall Horan - 'This Town' [Tiesto Remix]
Hailee Steinfeld & Grey feat. Zedd - 'Starving' [Andy Manning Remix]
Ellie Goulding - Still Falling For You - 'The Scene Kings Remix'
You May Also Like...